Topic We Cover: Best Cheapest Holiday Destinations for Students in India
1. LIST OF BEST CHEAPEST HOLIDAY DESTINATIONS FOR STUDENTS IN INDIA
ALAPPUZHA
GOKARNA
HAMPI
PONDICHERRY
MCLEOD GANJ
LONAVALA
MUNNAR
KASOL
RISHIKESH
GOA
UDAIPUR
College days are the most memorable days of a person's life!!! It's a time when you have just finished school life and you start feeling that you are no more a kid, although you are not an adult as well.
Experience of having holidays with your college mates is the most wonderful thing that can be added to your memories. This is also the phase when you are not having a lot of money in your pockets as you are not earning and so students are always in search cheapest holiday destinations in India which shall fit into their budget.
So dear students if you are planning for a long and exciting weekend or you simply want to bunk of college and pack up your bags and just want to revitalise yourselves, then here is a list of some of the best cheapest holiday destinations in India for you.
LIST OF BEST CHEAPEST HOLIDAY DESTINATIONS FOR STUDENTS IN INDIA
1. ALAPPUZHA
Alappuzha; which was formerly known as Alleppey is located on the waters of Laccadive sea in the southern Indian state of Kerala. It is famously known as 'the Venice of the East'. This "Venetian Capital" of Kerala is one of favourite among tourists because of its verdurous countryside, amicable canals, picturesque backwaters and lagoons and alluring beaches. The place is also famous for its houseboat cruises. These houseboats can be booked in very reasonable rates.
Places to visit in Alappuzha include the historic site of 19th century Alappuzha Lighthouse, the temple of Mullakkal, Alappuzha Beach, Ambalappuzha Sri Krishna Temple, Krishnapuram Palace, Edathua Church, Champakulam Valia Palli and much more. It is also the place for Nehru Trophy Boat Race which is held on the second Saturday of August annually. This race is held in Punnamada Lake which is near Alappuzha.
Accommodation, house boats and food are all very reasonable and can be afforded by students and so this all makes this place as one of the cheapest holiday destinations in India. Moreover, sharing of the expenses will do wonders to the student's trip.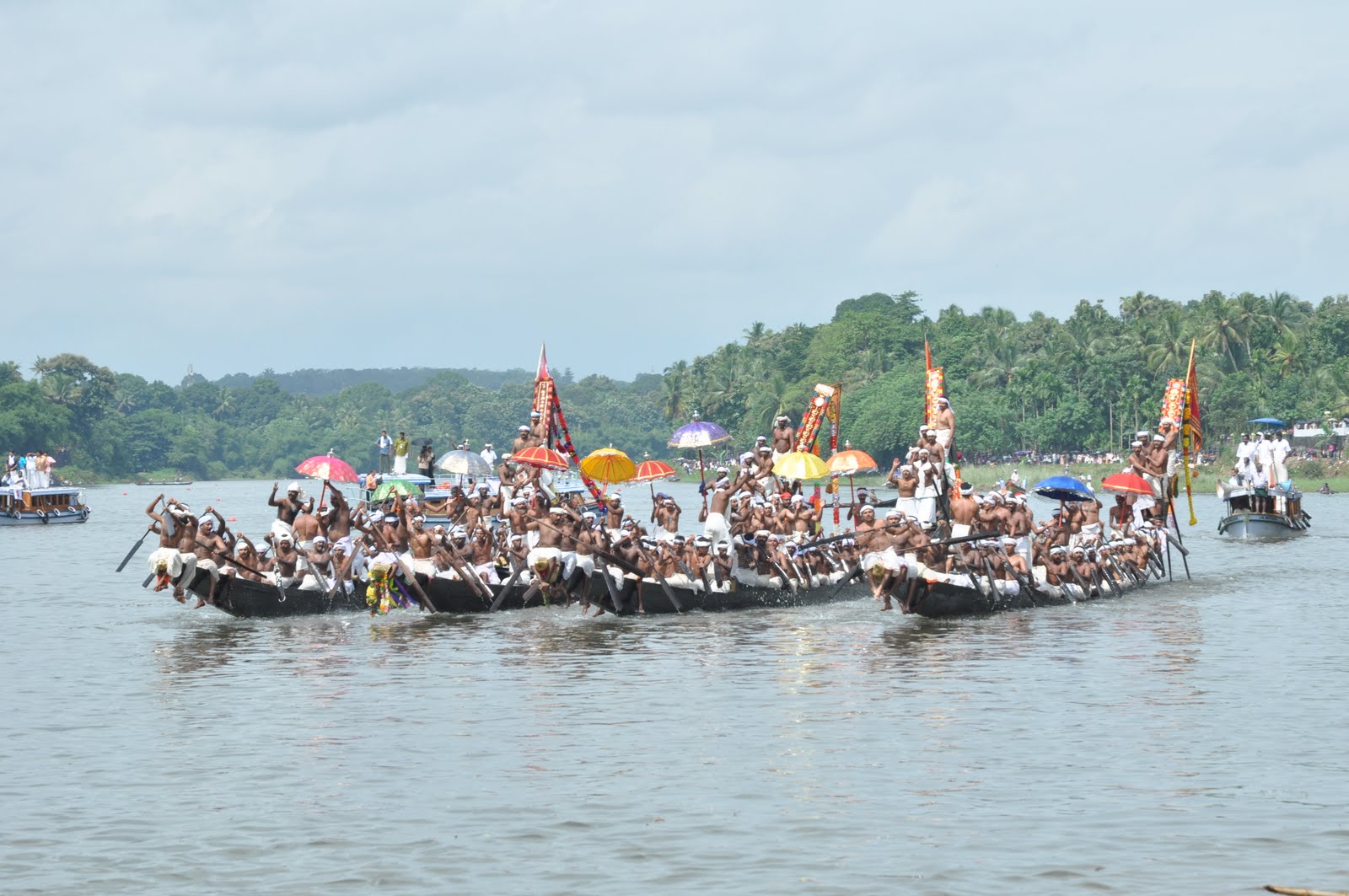 2. GOKARNA
For beach lovers, Gokarna is the best and cheapest holiday destination in India. Located on the coast of karwar, this town of Karnataka is basically famous for its beaches and temples. Every year bevy of tourists and students come to visit its immaculate beaches and astonishing landscapes and also for temples of this holy pilgrimage of Karnataka. These peoples are those who are in search of faith, divinity and salvation on one side and pleasure, enjoyment and relaxation on the other side and here in Gokarna they get all.
Golden beaches with blue seas, coconut, banana and palm trees make the place scenic and provides utmost recreation. The most famous beaches here are Main beach, Kudle and Om beach and Half moon and paradise beaches. Main Beach is the point for surfing and there are also other water sports which are held here for leisure.
Must to visit temples are the Temple of Mahabaleshwara, Bhadrakali Temple, Tamra Gauri Temple, Uma Maheshwara Temple etc.
This place is less crowded and attracts mostly foreign tourists and students. It is one of the best places to attain relief.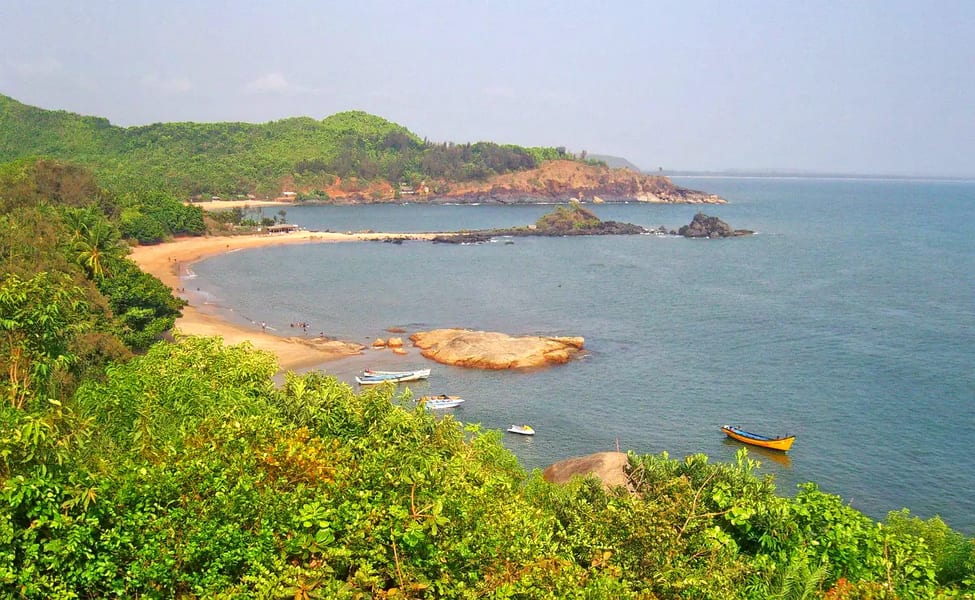 3. HAMPI
A perfect destination for history lovers, Hampi provides you with the vibrant vibes of forgotten history of Vijayanagara Empire. It is a UNESCO World Heritage Site and also known as Group of Monuments of Hampi. Situated in the eastern-central Karnatka, Hampi ruins are spread across 4100 hectares of area and include forts, temples, riverside locations, water buildings, shrines and other memorial structures.
You should visit such a wonderful place and commemorate the Vijayanagar history. And if you plan to visit Hampi in first week of November then you would be able to have a glimpse of Hampi Utsav which is very famous there. An ideal duration to plan a holiday there shall be 2 to 3 days and it will not be too costly as well. Therefore, fun with knowledge and enjoyment that to within budget is what Hampi offers to you. You can travel through train from Bangalore to Hampi and enjoy your trip to one of the cheapest holiday destinations of India.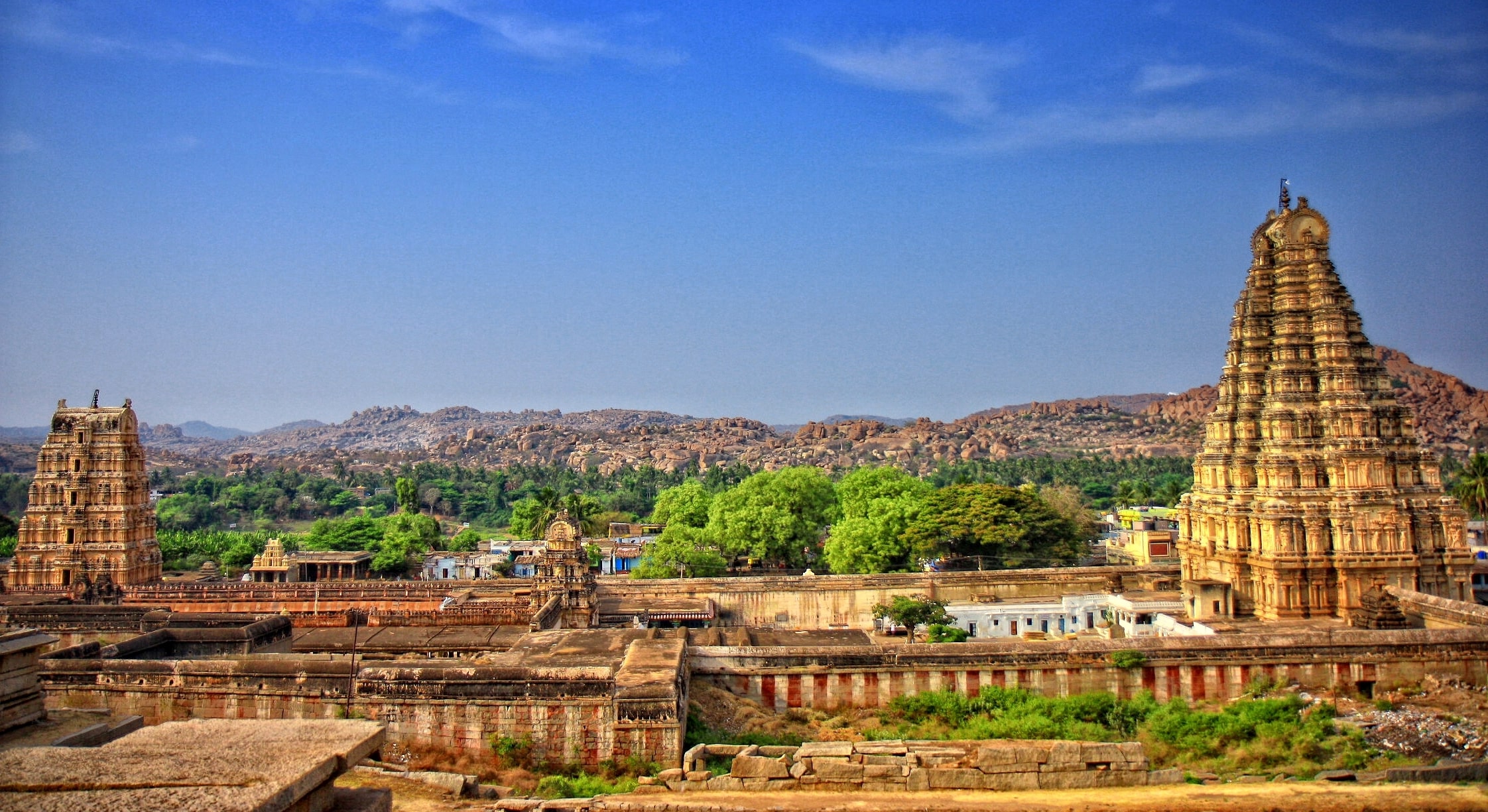 4. PONDICHERRY
Pondicherry can be called as a French town right here in India. So if you want a French adventure then you need not go to France after spending lakhs of rupees; just pack up your luggage and get the France city experience within minimum amount. You will be mesmerised by the beauty of the town while walking down its streets and can have a splendid evening at one of its countless cafes on the beaches. The French cuisine which the city offers is luscious and a must try one.
This city is also known as Puducherry and it offers numerous destinations to its tourists. It has Sri Aurobindo Ashram which is among the most important ashrams of India, there are various old and big churches, other heritage monuments around Promenade Beach, Dupleix Statue, Gandhi Statue, Nehru Statue, French War Memorial, Romain Rolland Library, Pondicherry Museum, 19th Century built light house, children's park and many more places.
You can also visit its botanical gardens and backwaters. You can approach this place from Chennai via bus and then back within a range of Rs 500/-. Also accommodations like cottage stay and hotels as well, both are very reasonable and so is the food. All over it is a great French flair within a cheap amount of expense.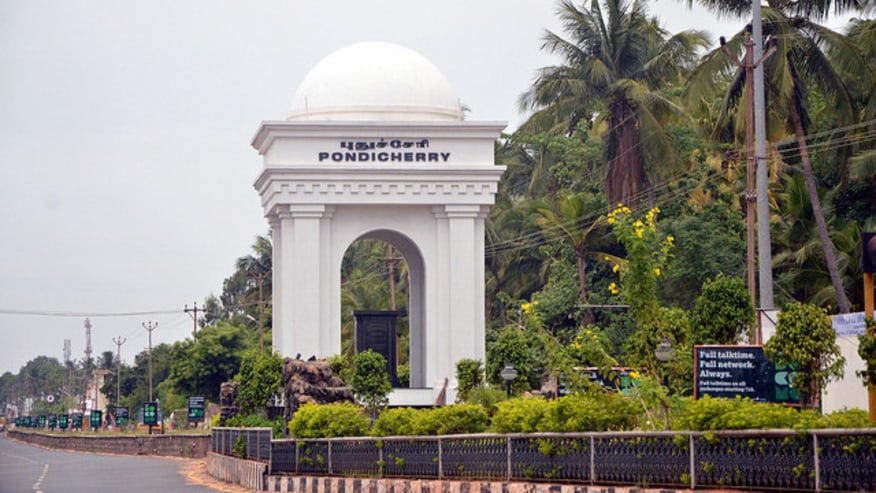 5. MCLEOD GANJ
Mcleodganj is a suburb of Dharmashala located in the Kangra district of state of Himachal Pradesh. It is also called as "Little Lhasa" or "Dhasa" because a lot of Tibetans inhabit this place. There are number of Tibetan Monasteries and temples to visit in and around Mcleodganj. It is a one of the favourite and cheapest holiday destinations in India among students as it is economical to travel and also the view of valleys and hills and nature makes you hypnotized.
Tourist attractions include Tsuglag Khang, the Dalai Lama's Temple, Namgyal Monastery, Tibetan Institute of Performing Arts, Gompa Dip Tse-Chok Ling, Library of Tibetan Works and Archives, Mani Lakhang Stupa, Dal Lake, Bhagsu Falls etc. For trekking lovers, Triund trek and camp is a must visit place. You can plan a trip for 2-3 days and the cost of staying and eating will be affordable.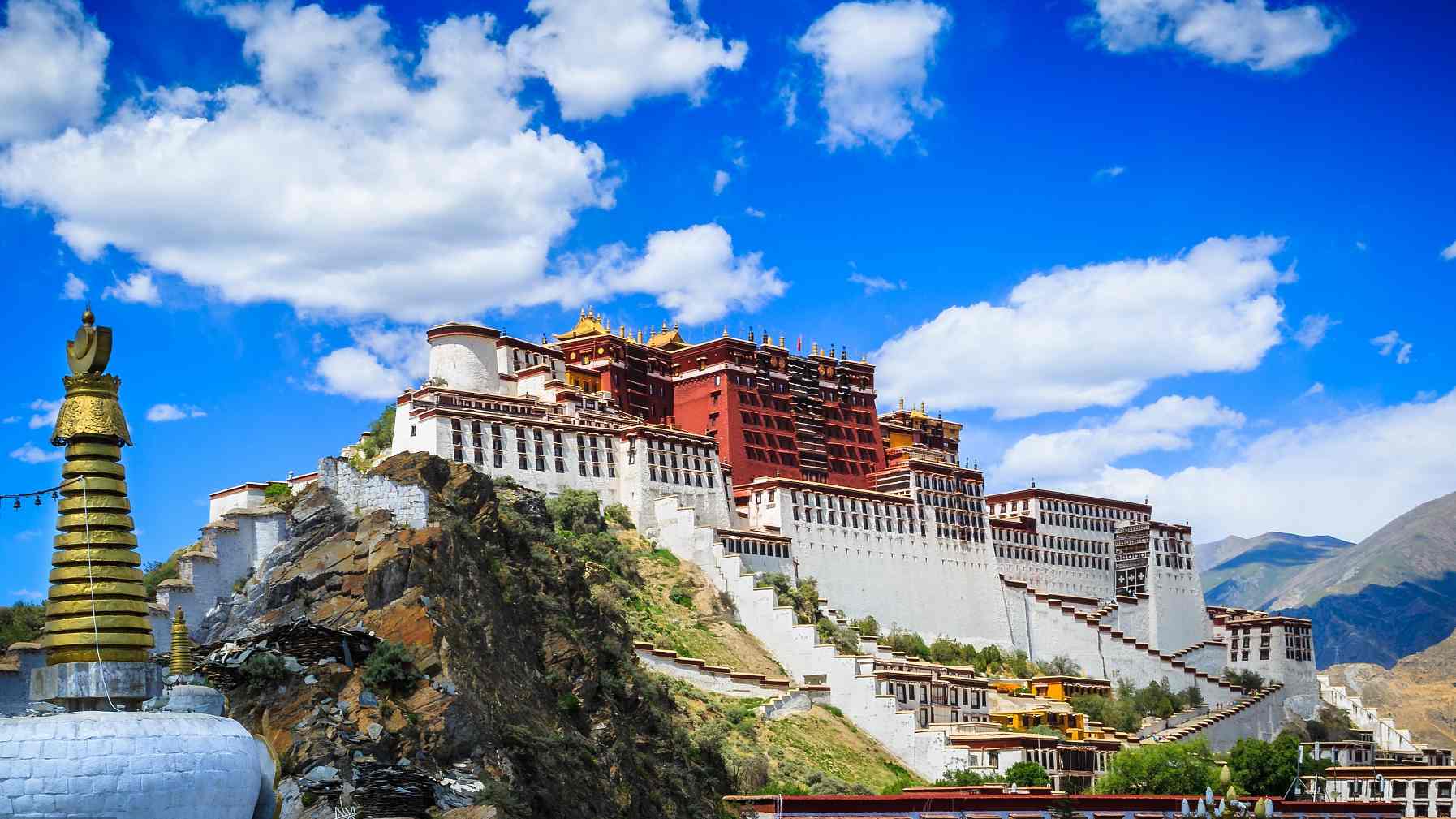 6. LONAVALA
Lonavala or the 'Chikki' town is a small and beautiful hill station located amidst the Sahyadri ranges on the Konkan Coast. It is dream destination for hike and treck lovers. The forts which are in and around lonavala offer the facility of trecking. There are numerous waterfalls in Lonavala which blossoms during the monsoon season.
Get Updated Review ( Voice Based Alumni Feeback)
The hill station is famous for its lush greenery and marvellous views where you can enjoy by just walking and eating food in its various roadside cafes and eateries. This town is famous for production of Chikki which means a hard candy. The best time to visit thisplace is the monsson season. This destination is very cheap to visit and if you are from Mumbai it becomes more economical.
Places to visit in and around Lonavla include Rajmachi Point, Ryewood Park & Shivaji Udyan, Valvan Dam, Della Adventure Park, Lonavla Lake, Tiger's Point, Karla Caves, Lohagad Fort, Bhushi Dam, Visapur fort.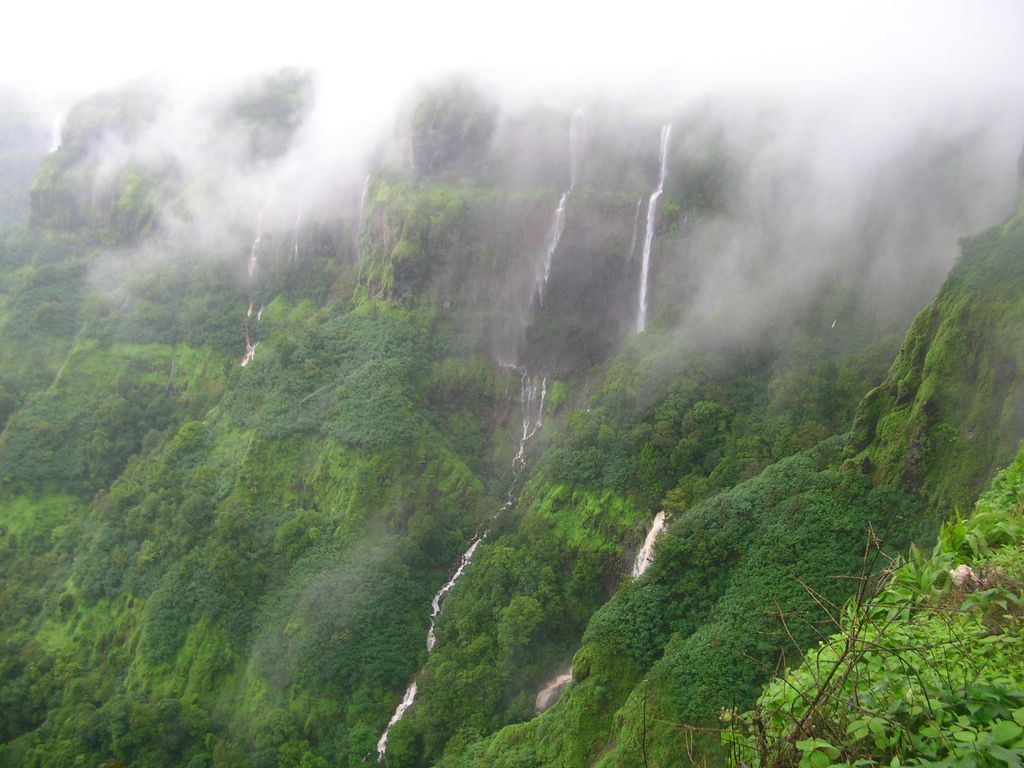 7. MUNNAR
Munnar is often referred as "Kashmir of South India". Located in the Idukki district of the State of Kerala Munnar is a very popular hill station among tourists and students. To have a view of its lavish and sensuous greenery and views you should travel here by car via Cochin. Apart from enjoying the journey you can also stop to have a visit to Elephant Training Centre on the way.
Munnar is famous for its Tea plantation and Tea gardens and you can visit them. Eravikulam National Park, Anamudi Shola National Park, Chinnar Wildlife Sancturary are also there and so you can also extend your visit to them. It is one of the cheapest holiday destinations in India for students who are in love with the nature, flora and fauna.
Stay here is very reasonable and you can get good cottages and hotels under Rs.1000/-. Food also is great and cheap.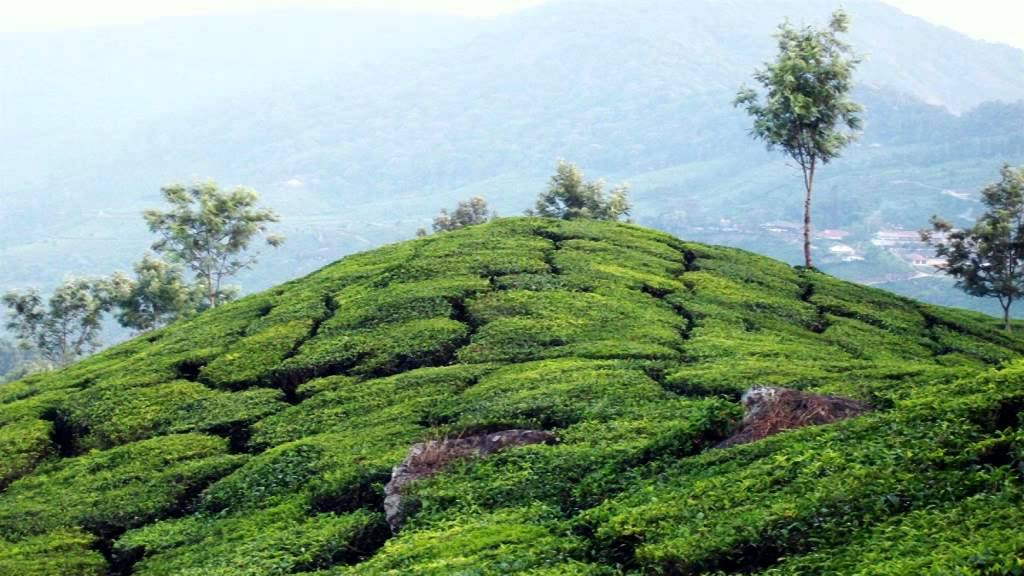 8. KASOL
Kasol can be termed as a small paradise located in the kullu district of Himachal Pradesh on the banks of River Parvati. A lot of Israel tourists come and visit this place and hence, it is sometimes also referred as Mini Israel of India. When one is thinking about the cheapest holiday destinations in India, Kasol shall surely be one of them.
Cheap stay in form of camps is available here. Local eating joints and superb cafes are available all throughout the town. These cafes and points provide you with cheap and delicious food options. Also, there is a German Bakery present in this hamlet which provides you with savoury and tempting bakery items that most of you won't have tasted them before.
There is this music festival which is called Kasol Music Festival which happens on every New Year's Eve and people from all over the world come and become a part of this festival.
Places of interest in Kasol are Manikaran Sahib Gurudwara, Grahan Village, Kheerganga Trek, Chalal etc.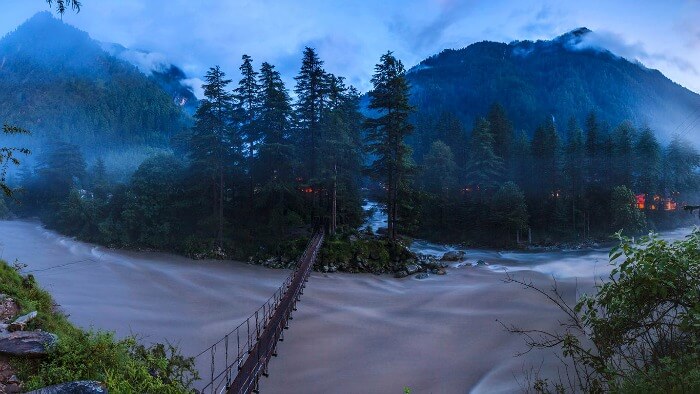 9. RISHIKESH
Rishikesh is called as the 'Gateway to the Garhwal Himalayas' and also famously called the 'Yoga Capital of the World.'
When college students plan for an outing with their gang, Rishikesh surely is the option being one of the adventurous and cheapest holiday destinations in India. There are many Yoga centres in the city which are the major attractions for the tourists from all over world.
Tourists here visit for the rafting activities also. There are many camps which allow river rafting and beach camping and so rafting has become one of the most popular sports during summers. Stay in these camps and food all is very cheap and can be afforded by the students also.
You can visit other places in and around Rishikesh such as Valley of Flowers, Lakshman Jhula, Ram Jhula, Muni Ki Reti, Dhanraj Giri etc.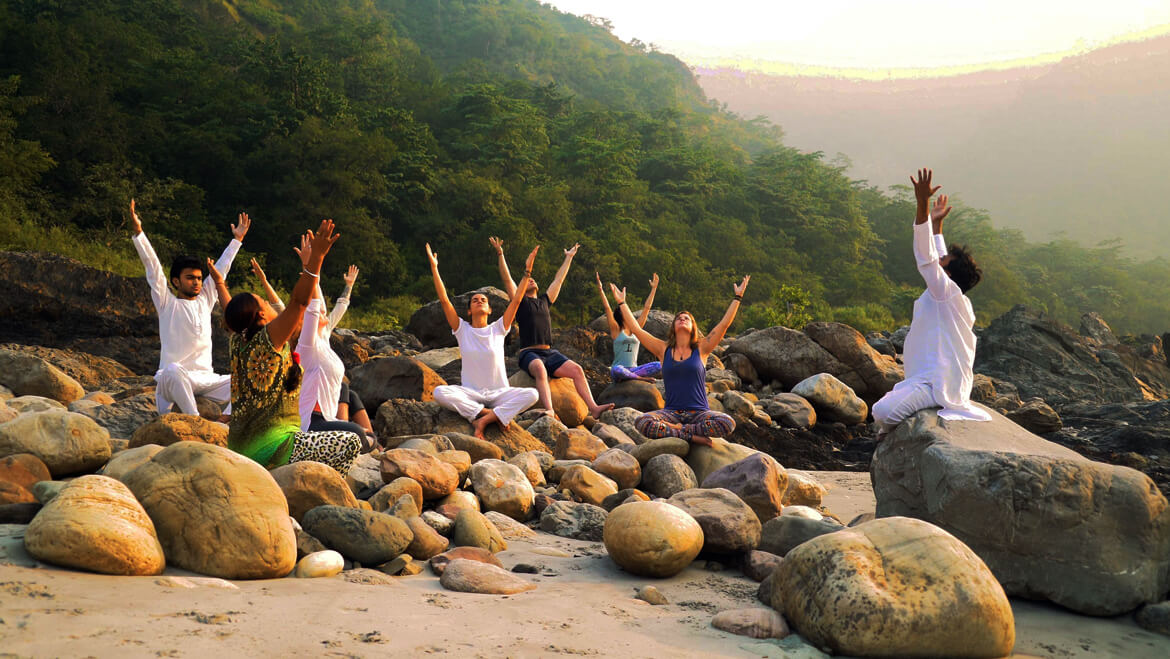 10. GOA
Although GOA is not the cheapest holiday destination in India but still it is one of the most favourite of all students and still a visit to this place can fit into your budget.
GOA a hot favourite of all is often called as Land of Beaches. There is something in the air of this place which makes you lost in it. Trolling through the markets, having a spectacular view of the sunset on the beaches, enjoying your evenings on the beaches, food, people everything makes to go crazy. Goa is famous for its Portuguese architecture, churches, forts and palm trees.
You can explore Goa by hiring a bike or even a car. There are plenty of pubs where you can enjoy the Goa night life too. Food is cheap in Goa and you must try the sea-food there. A decent accommodation or beach huts all can be afforded as they are cheap in cost. The visiting season is from October to March.
11. UDAIPUR
Udaipur or the 'City of Lakes' or 'The White City' is one of the most exotic and cheap holiday destinations of India. Students who love historic monuments will fall in love with this place. This place is full of magnificent palaces and Lakes and you will be completely captivated by their beauty and peace. This place also offers you with gourmet food like dal, bati, churma, jalebi and other cuisines of Rajasthan.
Places to visit in Udaipur include City Palace, Lake Palace, Jag Mandir, Kesariyaji Temple, Monsoon Palace, Jagdish Temple, Lake Pichola, Neemach Mata Temple. Gulabh Bagh and Zoo, Pratap Park etc.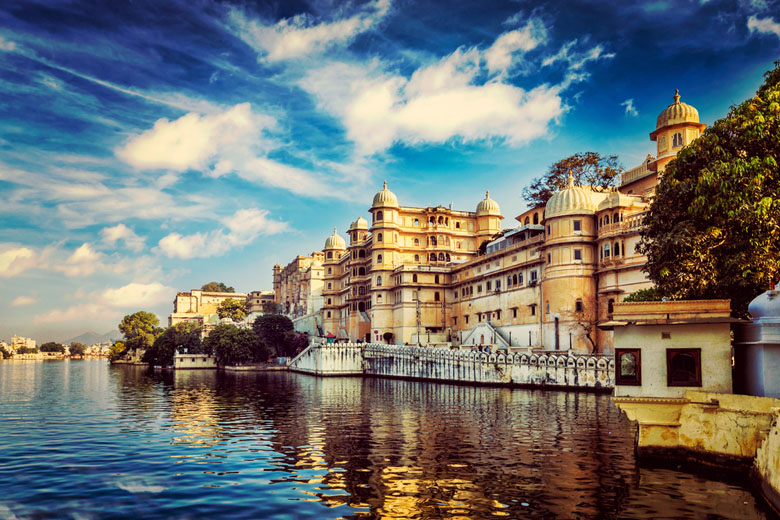 Through this article effort has been made to list down such places which are cheapest holiday destinations in India for students and also which are rich in culture, glory, greenery, flora, fauna, nature and where you can enjoy to the utmost level.
So dear friends choose a place as per your choice and taste, pack your bags and just go crazy and enjoy at your dream destination!!