The path to successfully become an IAS officer is often discussed on online forums and in friend circles as stuff of pure legend. Every year, roughly 200 well read applicants become IAS officers to join the administrative branch of a country with over a billion people.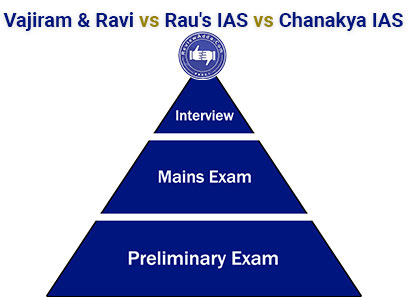 Vajiram, Rau's and Chanakya are amongst the best known names in the IAS coaching industry
Sounds like a job too tasking? Keep reading.
Unlike admissions to the IIMs through CAT or the IITs through JEE Advanced, becoming an IAS officer is not a matter of getting a degree from a top institution. Becoming an IAS officer means taking on the administrative duty of a given zone and fulfilling the duty to perfection. While some exams have students preparing simply out of peer pressure or misguided motivation, the IAS exam should only be attempted by those who believe they are competent enough to serve.
The one thing which is common between other entrance exam and the IAS exam is the associated prominence of coaching centres attached with the exam.
There are also some who aren't as aware of the process behind selection of IAS officers. The entire procedure is listed under the forthcoming title.
IAS Selection Procedure
The Union Public Service Commission (UPSC) is the government body which organizes the entire selection procedure of IAS officers. The procedure is explained step-by-step below.
The UPSC Selection process is a 3-stage evaluation procedure.
The first stage is the Civil Services Examination (CSE). CSE is essentially a preliminary exam conducted to find the best candidates from a stockpile of applicants which apply. It follows a MCQ format with a maximum score of 200. The CSE exam itself is divided into two sections, General Studies and Aptitude.
General Studies usually comes from current affairs and social sciences. There is no limit to the extent or depth of question which appear in the GS section. Topics such as Indian history, polity, governance, economic and social development, ecology and more find their way into the GS paper. This section comprises of 100 marks and lasts two hours.
The Aptitude section contains questions based on logical reasoning and quantitative aptitude. Some questions are also drafted from language skills in English and Hindi. It too carries 100 marks and lasts two hours.
Each wrong answer carries a 1/3rd negative marking system. Performance in CSE or Prelims in not counted in the final selection process as it is considered only a qualifying exam.
The second stage is the UPSC Mains Examination. Candidates who successfully clear the Prelims exam appear for UPSC Mains. Performance in Mains is counted in the final UPSC selection procedure.
The Mains exam consists of nine papers in total. The details are tabled below:
Paper Number

Subject

Marks

For Qualifying

I

Indian Language (language should be recognized by the Eight Schedule in the Constitution)

300

II

English

300

Counted for final selection

III

Essay

250

IV

GS (Indian Heritage & Culture and World History & Geography)

250

V

GS (Polity, Governance, Social Justice, International Relations and Constitution)

250

VI

GS (Bio-diversity, ecology, Disaster Management, Technology and Economic Development)

250

VII

GS (Aptitude, Integrity and Ethics)

250

VIII

Optional 1

250

IX

Optional 2

250

Total

1750 (not counting Paper I & II)
The last stage is the interview round which is chaired by retired administrative officials, well-read experts and academicians. Technically, the interview isn't really one at all. The panellists aim to conduct a straightforward discussion with the candidate to get a feel on his/her personality and aptitude to execute the official functions of an IAS officer.
The panel does not aim to test the candidate's skills in his/her subject matter. They only wish to gain insight into the psyche of the candidate and whether he or she will be able to hold an office in the administrative branch of the government.
The interview carries 275 marks, which when added to the total for mains exams brings the aggregate to 2025 marks.
The Clamour for Exclusivity and the obsession behind UPSC IAS exam
What is the verdict of normal Indians on government-run offices? Ok, how about government schools? Government hospitals get a bad rep as well. Why is it that practically all services the government provides are considered abhorrent, but government jobs are considered a boon?
This is where a lesson on the power of exclusivity comes into question. In India, the reason behind the popularity of most institutions rests upon their exclusivity. From the top engineering colleges to the Indian Cricket team, the main factor which sets these individuals apart from the general public is their belongingness to an exclusive club of professionals.
IAS candidates sew their dreams on a similar banner. The chance to be amongst the elite is too tempting a prospect for many. This is not to suggest that only candidates searching for fame apply for IAS vacancies every year. However, the appeal of being amongst an elite group of 200 in a country populated by more than a billion Indians plays a huge part in building the clamour around IAS.
Is it wise to spend years preparing for IAS exams?
While such popularity for IAS amongst the youth is encouraging, it will be wise not to confuse blind ambition with enthusiasm. Many students waste year upon year trying to clear the exam.
Many online forums will tell you anything is possible if you work hard. When you seek motivation in a world filled with endless reasons to feel deflated and defeated, such forums build renewed hope amongst many candidates.
We on the other hand won't give you hope. We won't say you can make it no matter what.
Sounds strange and cynical? Keep reading.
Unlike any other exam which sticks to a given set of topics, the IAS exam, the prelims in particular, contains questions with no apparent boundary. Topics such as history, polity, geography and current affairs are not straightforward and contain questions which can literally come from anywhere. Rather than invoking token motivational phrases and speeches, ask yourself. Can you do it? Do you have the patience?
Many students cite the example of candidates who made it against all odds. One shouldn't read too much into success stories of a select few. This is like putting your entire savings into buying lottery tickets because the lottery winner told you there is a chance you can hit the jackpot. This is not to say IAS selection is similar to winning a lottery, but the odds of success are unsurprisingly similar.
The impact of coaching classes on IAS preparation
Practically every competitive exam in India has a set of coaching centres teaching aspirants how to pass the exam. This practise also finds a place in IAS preparation. Many big names dominate the IAS coaching industry such as Vajiram, Rau's and Chanakya.
The impact of such coaching institutes is erringly similar to the transformation which has taken place in engineering and MBA entrance exam preparation. With the help of comprehensive study material and question analysis, the approach to IAS preparation has changed significantly in the past few years.
To match the sophisticated level of preparation amongst aspirants, UPSC in turn has had to tighten the screws and design even more tasking question papers to make sure the quality of aspirants coming through is beyond reproach.
This article will further delve into the various IAS coaching centres to understand their unique qualities and previous year performances of certain IAS coaching centres.
Vajiram and Ravi
Quite easily one of the most famous names in IAS coaching in Delhi and around India, Vajiram is a well known player in this segment of the coaching industry. Almost every year, the top ranked students come from Vajiram. In 2016, 16 of the 20 top rank holders in the final merit list came from Vajiram including AIR-1 Tina Dabi.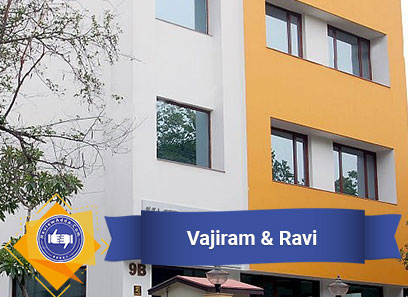 Even with only one centre in India, Vajiram & Ravi is the most trusted name in the UPSC coaching industry
Each year, Vajiram commences two batches for classroom programme. The first one starts off in June and the second in August. The focus of these programmes vary as most students prepare for prelims while others who have cleared the prelims in June start preparing for UPSC Mains exam held towards the end of the year.
Besides classroom courses, Vajiram also provides various correspondence programmes which cover the nitty-gritty's of the vast syllabus of UPSC Prelims and Mains. The Vajiram test series is also very famous amongst aspirants, notorious for being extremely tough and challenging.
The demand for Vajiram is so widespread that admission to the institute if granted on the basis of 'first-come-first-serve'.
The fees for the 36 week long prelims + mains classroom course is Rs. 1,54,000 including GST.
Students who wish to study individual subjects can also join, with fees for each subject amounting to Rs. 48,000 including GST.
Vajiram & Ravi has only one centre in India. Old Rajinder Nagar in Delhi is the hub for IAS coaching in Delhi and Vajiram is seated in the same locality.
Rau's IAS
Rau's IAS is one India's oldest IAS coaching institutes. Having been in business for the past 64 years, Rau's still remains a big draw amongst IAS aspirants. Results however have dipped for Rau's in the past few years, suggesting a growing sense of lethargy and moroseness around the institute.
Like most institutes, Rau's IAS commences its classroom course in June for General Studies and Optional subjects for Mains. Besides classroom programmes, Rau's also has its own correspondence and test series based courses.
The fees for integrated Prelims + Mains is Rs. 1,45,000/-
The fees for studying separate optional subjects for Mains exam is Rs. 45,000 per subject. Rau's IAS also provided interview guidance to candidate who have cleared UPSC Mains exam.
Get Updated Review ( Voice Based Alumni Feeback)
Rau's IAS has three centres across India, Delhi, Bangalore and Jaipur. The main centre in Delhi is located in CP which is strange as most other IAS coaching centres in Delhi are located in Old Rajinder Nagar, the hub of IAS preparation in Delhi and arguably India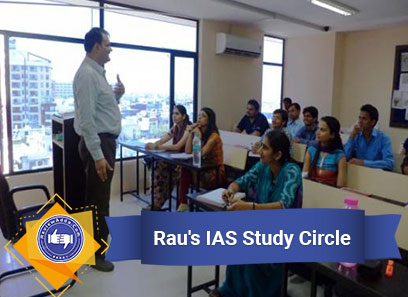 Rau's IAS is amongst the oldest IAS prep institutes, but its popularity has taken a beating lately
Chanakya IAS Academy
Another major player in the IAS coaching industry, Chanakya IAS Academy is a well respected name amongst the general population of UPSC aspirants. With 5 Chanakya students amongst the top 10 of UPSC 2016, there is little doubt over the resources and credibility of the institute.
Chanakya IAS courses include a one year long classroom programme covering all three stages of the UPSC examinations; prelims, mains and interview. Known as the Foundation course, most toppers from Chanakya are products of this very programme. Furthermore Chanakya IAS also offers two year foundation course to students in college and three year foundation course to students who have just completed their schooling. These courses are especially for students who have made a stern decision to accept civil services as their life's first occupation.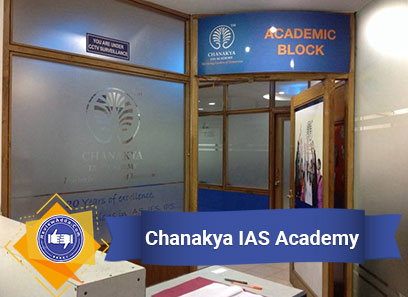 Chanakya is amongst the top civil services exams training institutes in India
All three of these foundation courses start in February every year. Besides these courses, Chanakya also offers correspondence programmes and short-term classes to students. Its interview guidance programme is amongst the best in Delhi, regarded highly by almost all in the industry.
The fees for the one year foundation course is Rs. 1,15,000/-
The fees for optional subjects such as history, geography and more are Rs. 50,000 per subject.
With over 20 centres across India including two in Delhi itself, Chanakya is one of the foremost brands as far as the IAS coaching industry is concerned.
Unique Shiksha
A relatively new institute, Unique Shiksha has changed the dynamics of IAS coaching since its inception. Based in Delhi, Unique Shiksha has risen through the ranks in the last few years. This success can be attributed to the core essence of the course they are providing which eliminates all the perceived weaknesses of other coaching centres.
From keeping a reduced batch size to keeping a fixed class schedule, Unique Shiksha has laid a key emphasis on correcting some mistakes made by other institutions. Now, with motley of courses being offered and impressive results paving its way, Unique Shiksha is placed in a uniquely advantageous position.
Unique Shiksha has two types of full time courses for regular UPSC aspirants, Foundation Regular and Foundation Weekend. The difference is understandable from the name itself and both courses have the same number of teaching hours. Furthermore, Unique Shiksha also has a Graduation Foundation course for students in college dedicated to becoming civil servants in the future.
The fees for the one year foundation course is Rs. 1,15,000/-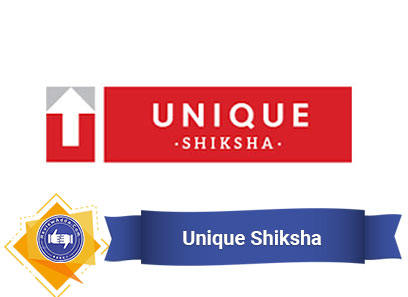 Unique Shiksha has grown into prominence in recent years by making their teaching structure more suited to student requirements
All of Unique Shiksha's are located in the Delhi-NCR region, the main centre being at the IAS coaching hub in Karol Bagh.
ALS IAS Academy
The stock of ALS amongst IAS aspirants has risen starkly over the past few years as old bastions such as Rau's and Chanakya have receded to some extent. Having built a successful training model around a rigorous teaching regime and sound psychological guidance, ALS has become a mainstay in the IAS coaching factory.
Like Unique Shiksha, ALS also has two full time courses, one of them being dedicated to weekend batches. Additionally it also organizes a crash courses known as GS Main Fast Track and GS Current Affairs Crash Course for Prelims.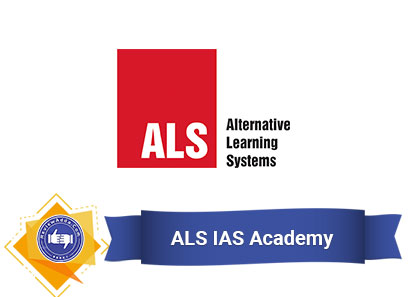 ALS is one of the most famous IAS prep schools in the India
The popularity of ALS has started to become ubiquitous, almost rivalling the status of Vajiram at the top of the pyramid. With a sound base to rise further, one can expect ALS to become a powerhouse of the industry in the future.
ALS has gone one step further in gaining a far wider outreach by joining hands with several institutes around India to create satellite centres. Almost every state in India currently has an ALS centre.
The fee for the ALS full-time course for regular IAS aspirants is Rs. 1,59,300/-
Sriram's IAS
Sriram's IAS is one of the few IAS coaching institutes in Delhi which can really match the popularity and clamour generated by Vajiram & Ravi. Success in results over the years has been one of the major reasons behind the continuous rise of Sriram's IAS.
With the change in pattern of IAS exams a few years ago which moved away from knowledge based evaluation to analytical skills assessment, Sriram's IAS became a big beneficiary as its study model is based upon inculcating a deep sense in solving ability.
It offers two full-time courses, one dedicated to CSAT and the other providing training for both prelims and mains. Besides full-time courses, Sriram's IAS also offers training for optional subjects to aspirants who have cleared prelims.
The fees for CSAT dedicated full-time course is Rs. 1,85,000 and Rs.1,48,000 for prelims + mains course.
Elite IAS
Last but not the least is Elite IAS, a fairly popular institute in Delhi. Like most IAS coaching institutes in Delhi, Elite IAS also offers a number of courses based upon different student requirements.
Though it isn't as popular as Vajiram or Sriram's IAS, Elite has created a niche brand by marinating a small batch size and targeting a highly focussed study regime to gain top results. The past few years have seen a number of instances where Elite IAS students have made it to the top rankings.
Elite IAS courses include two full time courses, one of them covering one additional optional subject for mains and interview training known as Upgraded Foundation Course and the other called General Studies Integrated Course.
The fee of the Upgraded Foundation Course is Rs. 1,65,000 and fee for GS Integrated course is Rs. 1,30,000.
Other Institutes
To collate all institutes providing IAS preparation is impossible due to their vast number. Some other institutes which hold great prominence for IAS coaching, but haven't been mentioned are given below.
Khan Study Group
Brain Tree
Shankar IAS
Abhimanyu IAS
Chronicle IAS
While these institutes haven't been mentioned above, they too are very popular amongst IAS aspirants around India.
Vajiram & Ravi vs Rau's IAS vs Chanakya IAS
We finally arrive to the final comparison between all the IAS coaching institutes discussed previously. The table below gives the comparison based on four key factors.
Track record (selections in IAS)
Quality of teaching and material (according to student reviews)
Outreach across the country
Perception amongst students
IAS Coaching Institute

Track record (selections in IAS)

Quality of teaching and material (according to student reviews)

Outreach across the country

Perception amongst students

Vajiram & Ravi

9.4

9.9

9.9

9.9

The best record in terms of IAS selections

Student feedback is reasonably favourable about faculty and teaching methodology

A drawback as it has only one centre in India

Perception amongst general IAS aspirant population is positive

Rau's IAS Study Circle

9.9

9.9

9.8

9.9

Results have ebbed away to some extent

Feedback from students regarding faculty and material is mixed

Comparatively better than Vajiram, but not sufficiently better

Perception has dwindled in the past few years

Chanakya IAS Academy

9.9

9.9

9.8

9.8

Regarded as one of the best IAS coaching institutes in Delhi

Feedback for faculty and study material is largely positive

Widespread outreach programme with over 20 centres across India

Perception is fairly positive

Unique Shiksha

9.8

9.9

9.8

9.8

Has recently become a highly regarded institute for IAS preparation

Feedback is overwhelmingly favourable. Offers a one of a kind academic structure

Centres located only in Delhi-NCR region

Perception amongst students has largely known to be positive

ALS IAS Academy

9.8

9.8

9.8

9.8

Amongst the best IAS coaching institutes in India

Feedback is largely mixed

Satellite centres around the country make sure ALS is the most widely known IAS coaching institute in the country

Perception amongst students is mixed

Sriram's IAS

9.8

9.8

9.8

9.7

One of the best in the country for IAS preparation

Study material and faculties are amongst the best for IAS training in the country

Centres are located only in Delhi

Perception is remarkably favourable

Elite IAS

9.7

9.8

9.8

9.7

A decent institute for IAS preparation

Decent faculty and well crafted study material

Has two branches, one in Delhi and the other in Guwahati

Generally favourable reputation amongst students