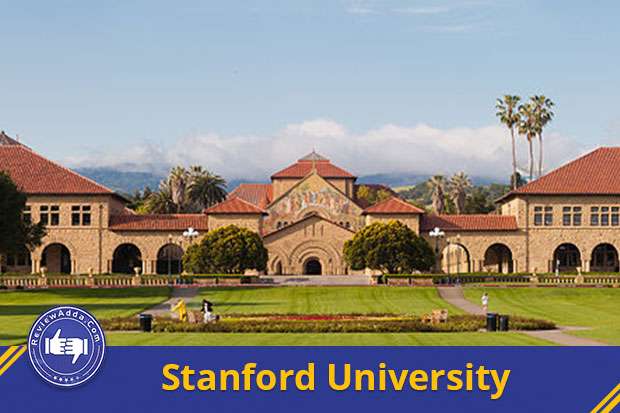 The USA is a premier destination amongst international students due to the presence of top class Ivy League schools
For any Indian student who wishes to study abroad, there are a number of hurdles he/she needs to clear. From preparing the perfect application to getting accepted to the university and arranging the necessary funds, the list goes on and on. Another key factor which plays a pivotal role during this procedure is the student visa process.
Megha, an electrical engineering graduate from a Prominent college in India has been accepted for the MS Programme at Stanford University. Even after achieving this monolithic task, Megha isn't celebrating yet.
'One of my seniors was accepted to Yale last year. He took the student visa process lightly and his application was subsequently rejected. I just want to get it over with and continue with my education'
Megha's skepticism is well founded. The F-1 visa has long been known for its notorious pile of visa rejections on what seem trivial reasons. Vikas, a history honors graduate, was rejected twice for a F-1 visa because he couldn't convince the visa officers that he'd come back after his postgraduate studies.
I don't know what kind of proof they needed for such a trivial issue' says Vikas. 'Surely they don't want me to build a time machine to prove I would come back! I explained my parents needed me back and there was no way I could extend my stay in the US beyond the stipulated two years. However, they simply were not impressed'
Megha isn't celebrating yet because of cases like Vikas and many others who get rejected during the student visa process. 'I don't want to go into the pile of rejections. All my documents are ready; I just hope I'm confident enough to get through this final hurdle'
Student Visa Process
Every country in the world has a different policy towards the granting of visas. Visa policies are affected by many reasons which differ from socio-economic issues to geo-political reasons. In the midst of such unforeseen factors in play, students often get embroiled unnecessarily.
The key to getting visa approval across all types of scenarios lies in understanding what the officers exactly want. If you're honest and forthcoming in your interview while underlining your credentials and reasons along the way, the visa officers will simply have no reason to reject your application.
For students in India, there are plenty of colleges abroad which they can apply to across many countries. From the premier universities in the US, UK and Germany to the more popular locations for Indian students such as Australia and New Zealand, the list is long. The problem with applying to so many universities across all these countries lies in understanding the student visa process.
With each country dictating its own policy regarding visa approval, students need to be even more well-prepared and respondent than ever before. Student visa processes of the most sought after countries for education in the world have been discussed below.
Student visa process for USA
The United States of America represents many things to the entire world. From being a world leader in many fields to representing the true seat of power in the world, the US represents many different ideas to different people. To students dying to pursue education in the US, the country represents the very epitome of modern education.
Take up any field of study and you'll find the best college in the US. From the world's best research and engineering facilities to the best music courses and the most renowned business and law schools, the US has it all.
With such an amazing array of institutions, it is only natural that most ambitious students around the world choose US universities over other countries. This makes the selection process for visas even more meticulous as granting everyone passage to the US is not possible.
The steps involved in the US student visa process are given as follows.
Applying to the University of your Choice
The journey has to begin with a choice. Nailing down which university you want to pursue graduate studies or post-graduate studies from is the first step you have to take.
This has to be followed by applying to the given university. The application requirements can vary according to different colleges, but the core essentials are the same.
Issuing of I-20 form
After being accepted to a given university, you will be issued an I-20 form by the designated school official (DSO). The I-20 form is referred to as the 'Certificate of Eligibility for Non-immigrant student status'.
It is necessary to have an I-20 form while applying for the F-1 visa.
Visa Application and interview scheduling
After obtaining the I-20 form, candidates have to apply for the visa. Visa application process begins with the filling of the DS-160 form available online. After filling the form, you will have to get a printout of the confirmation along with the bar code.
To pay the US visa application fee, visit the nearest HDFC branch. The fee is $140 which you'll have to pay in equivalent Indian denominations. Keep the receipt as proof of payment.
Besides the visa application DS-160 form, candidates also have to fill the I-901 SEVIS fee (Student and Exchange Visitor Information System). You can pay the fees online on the US Immigration and Custom Enforcement website.
Only those who have received the I-20 form from their respective university can fill the I-901 form. The fee for I-901 form is $200.
After going through all these obligations, all you have to do is schedule an interview through the VFS website. While booking an appointment, keep your DS-160 bar code along with yourself. After confirmation, print the appointment letter.
Interview
Considered the most tedious part by some, the interview is the final hurdle between you and the university you wish to pursue education from. The interview is conducted in the US Consulate offices located across all metropolitan cities in India.
You will be interviewed by a visa officer. The basic role of the interviewer is to assess whether you'll be able to adapt to the environment in the US and whether you'll come back within the designated period mentioned on your visa.
Since there are many cases where students tend to overstay their visit in the United States without prior permission, visa officers tend to emphasize this factor a lot.
The verdict over your visa approval is given usually on the same day itself.
Student visa process of UK
Before the US became the undisputed home to the world's best universities, UK was the most preferred destination amongst candidates around the globe. The legendary status of Oxford University or the renown of Cambridge, UK was always considered a place for the best talents around the world.
The steps involved in applying for a UK student visa are given below.
1. Getting accepted to a university
Like the US, the student visa process in UK begins only after you get accepted to a given university for a given course. The process for gaining admission to a university in UK depends on the policy dictated by each separate university.
2. Visa Application
You can apply for a visa three months prior to the beginning of the course. After getting accepted to a given university, candidates will be provided with Confirmation of Acceptance of Studies (CAS) score. The UK visa approval system works according to a points system.
To get a Tier 4 General student visa, a candidate needs at least 40 points. 30 points come from getting a certified CAS number suggesting you got accepted to a university and the remaining 10 points are awarded on your capability to manage your lodging and expenses in UK.
After getting the CAS number, you can apply for a visa. The visa application form for students is available under Tier 4 Appendix 8.
Along with the form, the following documents have to attached along with a single photocopy of each.
A) Copy of passport
B) Signed copy of Tier 4 appendix 8 visa application form
C) One passport size photograph
D) Educational certificates such as original mark sheets or transcripts listed by the university. This should also include English Language assessment statement. For this, the candidates have to take Secure English Language Test (SELT). For studying at degree level or higher, you;ll need to be at CEFR(Common European Framework for Languages) Level B2
E) Financial statement to assess your ability to be able to stay in the UK. Include details of scholarships or financial sponsors as well.
The UK visa application fee for student visa is £335. Besides the application fee, you'll also have to pay the health care surcharge. You can check the exact amount on UK government website. As part of your application, your fingerprints and photo will be taken at the visa application center.
Student visa process of Australia
Australia has recently become a coveted place for education in India. Many students have been traveling to Australia for many years now for undergraduate and higher studies. Responding to this influx of Indian students, the Australian government has also relaxed visa regulations to ease the access of Indian students to Australian universities.
Australia student visa process has the following steps
Getting Confirmation of Enrollment (COE) from university
Before delving into visa applications, students have to obtain COE from the university which ascertains your acceptance to the given institution for a given course. For obtaining COE from some universities, candidates might have to pay a part of the tuition fees.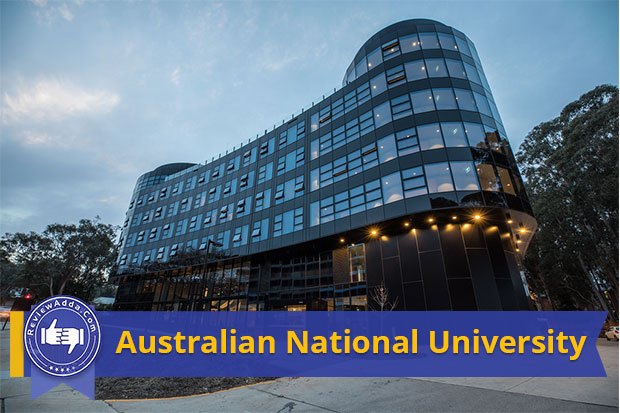 Australia has a large proportion on Indian students in its ranks
Visa Application form
Prior to filling the visa application form, students have to meet the Genuine Temporary Entrant (GTE) requirement. This is to ascertain that you will not exceed your stay in Australia after your studies are over. To show that you meet the GTE criteria, you will have to attend an interview at the Australian embassy or consulate.
The visa application form primarily sets out to gauge the following things
A) Your financial ability to live and study in Australia. If you're being sponsored by a scholarship or bank loan, provide details where asked on the form. If you're self financed, you'll need to show your parents will support you through the course of the education.
B) Your ability to converse and write in English is of paramount importance. Scores in common language proficiency tests such as IELTS or TOEFL are enough to verify your ability in English.
C) You have to get a clean bill of health from a doctor approved by the Australian immigration department. This however is asked only in a few cases.
D) Character certificate demonstrating you have a good enough character to enter Australia. Factors such as criminal record are considered.
The Australian visa application form fee is $420 (US dollars). To study in Australia, you will also have to buy medical cover known as the Overseas Student Health Care (OSHC).
Documents to be uploaded along with application form
The documents to be uploaded are
I) Completed Australian visa application form
II) Receipt of paid visa application fee
III) COE
IV) Proof of relevant funds
V) Proof of health insurance cover
VI) TOEFL/IELTS/PEARSON or other approved test score card
VII) Criminal record background check
VIII) 4 passport size photographs
Student Visa Process in New Zealand
Along with Australia, New Zealand has also become a premier choice amongst Indian students for undergraduate and higher studies. International rankings every year are proving New Zealand's growing statue as a top-draw destination for foreign students.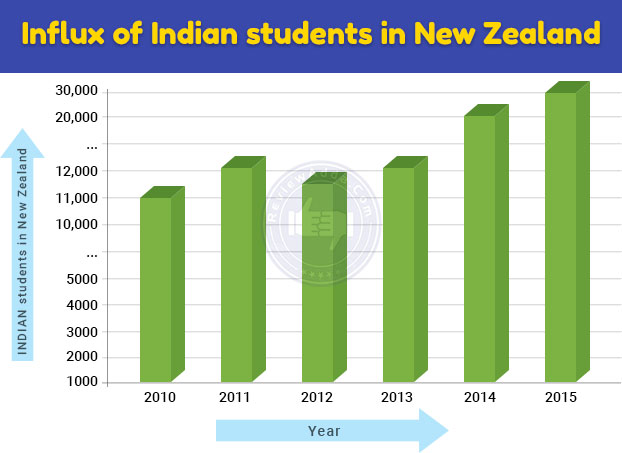 Rise of Indian students in New Zealand over the recent years
The percentage of Indian students going to New Zealand has spiraled over the past few years. With the number of Indian students applying for universities abroad increasing every year, many students are turning to New Zealand as an alternative destination for education.
This rise by some experts has been attributed to the rise of Private Training Establishments (PTEs) in New Zealand and their alleged partnership with education agents in India.
Get Updated Review ( Voice Based Alumni Feeback)
Raghav Mittal, an Indian student studying at a PTE in Auckland explains, 'The university claimed it provided the best business course in New Zealand. Since the English skills requirements are relaxed for most PTEs, I didn't have to appear for any standard exam such as TOEFL or IELTS. When I joined the college, I realized every other person in the city was doing the same course. In all probability, I won't get a job after my studies and will have to return to India red-faced'
Raghav's tale is telling of the conundrum which Indian students are currently facing. For this very reason, New Zealand has tightened their immigration policy to put an end to this problem. The steps involved in New Zealand student visa application are given below.
Getting accepted in a college
The first step common for practically all student visa processes is getting accepted to a college. Choose the college and course of your choice and apply. After getting accepted to a college, you can initiate the visa application process.
Documents to be obtained before visa application
The documents needed to be obtained before applying for a visa for New Zealand include a health certificate attested by a doctor approved by the New Zealand government. Besides this, applicants also need to be get a Police certificate clearing them of previous charges, if any.
Visa application
You will have to apply online for the visa where you'll have to attach the following documents
A) College acceptance letter
B) Health certificate
C) Police Clearance Certificate
D) Documents demonstrating financial adeptness of student to live in New Zealand. Attach and relevant scholarship or loan documents wherever necessary. If you're being financed by your family, you'll have to how their financial records and tax returns as well.
E) Copy of passport
F) Passport sized photograph
G) Receipt of paid student New Zealand student visa application fee of $250
Student Visa Process in Canada
Canada is extremely popular in India die to the high number of Indian-origin population of the country. Besides this, Canada also is host to a number of top-grade universities. The Canada student visa application process is explained step by step as follows:
Obtaining acceptance letter from college or university
It is imperative to first get accepted to a college or university in Canada. As is the case with any other country with regards to their student visa policy, applicants have to show that they have been accepted for admissions to a given university in Canada.
Visa application process
Most candidates are advised to apply online to avoid the hassle of paperwork. Applicants can apply for a visa on the Citizenship and Immigration Canada (CIC) website. The following documents need to be provided to ascertain your Canadian student visa application.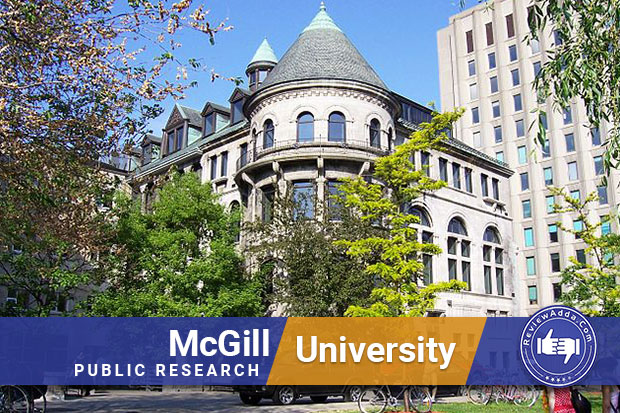 McGill University is one of the most renowned names in education in Canada
A) Original acceptance letter from university
B) Copy of passport
C) Health certificate
D) Criminal record clearance certificate
E) Financial records of parents/guardian if you're being financed by your family. Otherwise, provide scholarship or loan documents wherever relevant.
F) A letter of explanation stating why you wish to study in Canada
G) Receipt of Canada visa application fee totaling to 150 CAD
H) If you wish to pursue education in Quebec, you'll need to provide French translations of the acceptance and explanation letter.
If you have a family member working or applying for work permit to Canada, your visa will be processed without hassle within two weeks. You will need to provide details of your family member in the form itself if this is the case.
Student visa process of France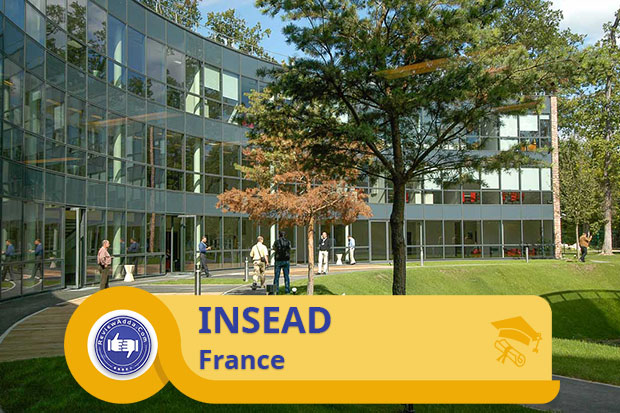 France is home to some of the world's best engineering and business schools
The center of European values and customs, France has always been an elite destination for most international students, and Indians are no exception. With some top universities such as INSEAD, PSL Research University and École Polytechnique, France is always on the radar of ambitious foreign students for undergraduate and higher studies.
The France student visa process is explained step by step below.
Obtaining official admission or acceptance letter from college
The acceptance letter should provide details of the course you intend on studying and the duration of the course. If the course is less than six months long, you can apply for temporary long-stay visa. If the case is otherwise and you need a long-term residential visa for more than six months, you'll have to apply for VLT-TS visa.
France visa application form
To apply for a French student visa, you'll have to contact the nearest French consulate and provide the following documents.
A) Original admission or acceptance letter with details of course and course duration
B) Proof of financial stability to live and study in France. This can be provided through a bank statement, letter of guaranteer, scholarship details or loan documents.
C) Medical insurance documents of cover up to €30,000/-
D) Proof of housing accommodation either provided by university, family or lodging
E) Proof of proficiency in French of course medium is French
F) Receipt of paid application fee for French visa amounting to €99/-
Student visa process in Germany
Germany is often considered one of the premier destinations for education in the world. With a full tuition fee waiver for every student, national or international, many in the world strive to study in Germany
Indian students have to apply for student visa to study in Germany. The German student visa fee for processing is €60 and the Germany student visa process is explained below.
Getting accepted for admission to a college in Germany
Before applying for a visa, it is necessary to obtain an official admission letter from the institution in question. The letter should contain details of the course you'll be studying and the course duration.
Visa application form
While applying for a German student visa, you will have to provide the following documents along with the filled application form.
A) Passport
B) Two photographs
C) Admission or acceptance letter from university
D) Academic record or transcripts
E) Certificate of proficiency in German or proof of your intention to learn German on arrival if course medium is German.
F) Proof of financial security which can include bank statement, scholarship details or loan documents
G)Proof of medical cover
H) Declaration of authenticity of documents submitted
I) If course medium is English, TOEFL/IELTS score will have to be provided too
Residential permit
Upon arrival in Germany, you will have to obtain a residence permit within two weeks from the Alien Registration Office.
Student visa process in Singapore
Despite being a little hefty on the pocket, education in Singapore gathers a conceivable amount of clamor due to the presence of quality institutions. The process of visa approval in Singapore is slightly more complicated than other countries.
A Singapore student visa is essentially called a student 'pass'. Students are permitted to work while studying and don't need to apply for a separate work permit. The detailed process for the obtaining the student 'pass' is given below.
Offer letter from Institutes of Higher Learning (IHL) in Singapore
Student pass in only available to students who have been offered admission in IHL. The universities amongst IHL include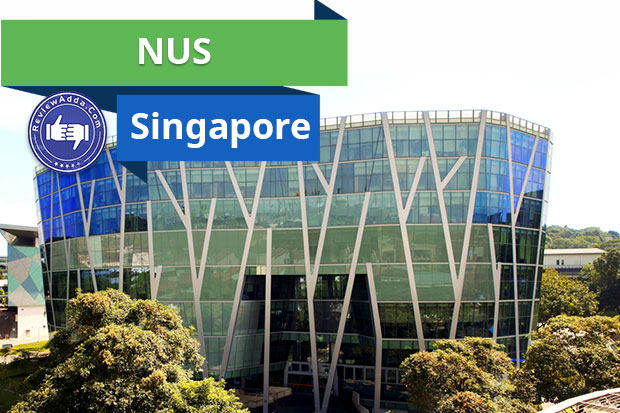 NUS is a part of the Institutes of Higher Learning in Singapore, highlighting its stature as a top-class university
| | |
| --- | --- |
| University | Local college or polytechnics |
| Singapore Management University | Republic Polytechnic |
| Singapore University of Technology and Design | Temasek Polytechnic |
| Nanyang Technological University | Ngee Ann Polytechnic |
| Singapore Institute of Technology | Singapore Polytechnic |
| National University of Singapore | Nanyang Polytechnic |
Before applying for student pass, the institute to which you have been accepted will have to submit your details through an online registration system caller SOLAR. After registration is done, the IHL will provide you a login and password. Once you have obtained this information, fill eForm 16 to initiate the visa process.
Documents to be submitted during form submission
Once you completed the eForm 16 and paid the $30 (Singapore dollars) processing fees, take a printout of the form and submit it to the Immigration and Checkpoints Authority (ICA) at the nearest Singapore consulate. The ICA will issue an In-Principle Approval (IPA) letter. This letter will also be sent to the IHL you're going to study in.
You can travel to Singapore with an IPA. On arrival, you must visit the ICA office for obtaining the student pass. Keep the following documents in handy for approval of student pass.
Valid passport
Disembarkation/embarkation card granted on arrival to Singapore
Recent passport sized photograph
Printout of eForm 16 submitted through SOLAR.
Medical clearance report according to format set by ICA
Signed copy of Terms and Conditions document available on ICA website
Student pass fee of $60 ( Singapore dollars)