Best out for your needs
Apple has always set a bench mark in terms of experiencing technology. I still remember the time when the first iPod was launched with white earphones and wires. That time it was quite unusual with distinctively giving visual signals of having best gadget for listening music - iPod.
Apple launched its first iPhone in 2007 with GSM connectivity obsoleting every other smart-phone available in the market with iOS mobile operating system. There are total 9 generations of Apple iPhone accompanied by the 9 major iOs. It is also credited as the revolution in smart-phone industry with its most valuable publically traded company. It is also one of the 1st phone to have slate format and touchscreen interface.
Now Apple is all set to launch its latest generation of iPhone and iPhone 7 is an upcoming iOS smart-phone with revamped features and specification of the existing models. iPhone 7 is already in news due to its many rumored extraordinary better specifications.
What to expect in new iPhone 7 phone: iPhone 7 Specifications and features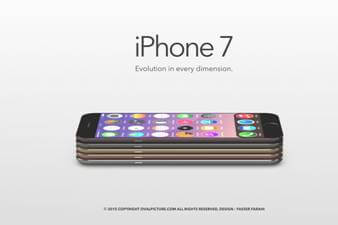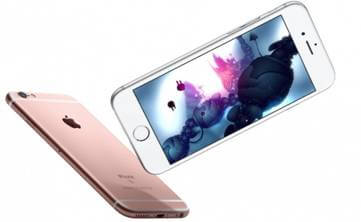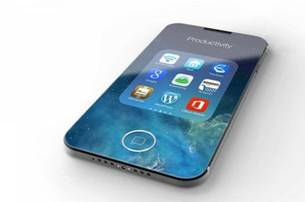 Screen size As the 4.8 inches screen is already available in the market, you can expect a slightly larger screen in the upcoming Apple model about 6.5 inches with OLED display.
OLED and OLED display screen works without a backlight to display deep black levels.
Weight and body – It will have a modified ultra-thinned body in design. It will be thinnest iPhone ever with 6.5mm wide and 6.0mm slim body.
Camera Quality – It is rumored to have new bi-lens property to click DSLR-quality images. It will enhance the experience of picture-taking especially in low light condition with much better optical zoom and 3D camera effect. With 13 MP primary and 2 MP front camera.
Battery – With faster charging feature Apple iPhone 7 is expected to launch with a 2400 mAh battery with wireless charging point.
Wireless quick charging – With its new efficient and easy to charge feature you can expect 50% charge just in 25 minutes. It will be provided with a charging mat, where you can directly put your phone to charge without being plugged in.
Memory storage –It is going to launch in 3 variant with optional internal memory storage capacity: 16GB, 64 GB and 128 GB with 2 GB of system memory.
Touch Security feature –With its new Touch ID scanner iPhone 7 will no longer need security codes for unlocking phone instead it rumored to use fingerprint scanner with better response.
Water and dust proof –Now new iPhone 7 is rumor to be ready for pool party or a beach walk with its best water resistant technology.
RAM – It is rumor to have A9 chipset with 3 GB RAM.
Network – 2G, 3G and yes 4G network support as well in new handset.
Processor – A9 (1.2GHz Dual-Core) processor which is more beneficial and efficient in comparison to the existing iPhone models under iP67 standard. Due to which device can be submerged under 1 Meter of water for 30 Minutes.
Screen – It is protected by the Corny Gorilla Glass 3, a specialized brand in designing thing, light and damage-resistant glass.
Operating system – It will come with new iOS 8 which will be upgradable to iOS 8.3
No Home button – Removal of home button for bigger screen space.
Non-metallic body – New iPhone 7 may feature all glass body by ditching its old aluminum body.
Stereo speakers – It might come with 2 sets of stereo speakers on top and bottom panels.
Wireless ear-buds – It is said that new iPhone will be shipped with a headphone jack, which concludes that it will have wireless headphones.
iPhone 7 and iPhone 7 Plus might come with optical image stabilization (OIS).
No mute button – It is said that the new handset might be missing mute button on either side of the phone.
iPhone 7 color - silver, space gray, gold, and rose gold
SIM configuration - Nano
Get Updated Review ( Voice Based Alumni Feeback)
Variants of iPhone 7:
iPhone 7
iPhone 7 Plus
iPhone 7 Pro (rumored)
Release Date
We all are roughly aware about the annual Apple update custom. Most of the generations of iPhones were launched in the month of September. With unofficial announcement on 7th September on Twitter, Evan Blass@evleaks has confirmed that the iPhone 7 launch date is set on 16th September. It will begin taking pre-orders for the iPhone7 on 9th September.