Parents are always be in strain whether there is a matter of child to take admission into school or a college for a professional degree. The points of concern are almost the same in every aspect. Here we shows you some essential points on why parents choose KK Modi University, Chhatisgarh for their children.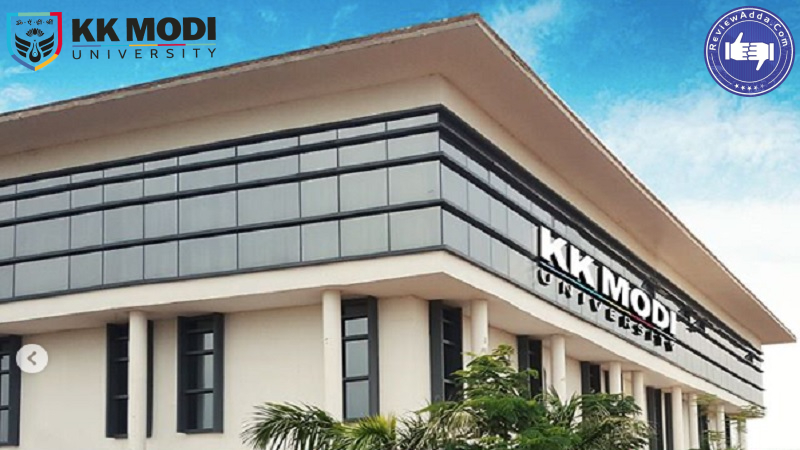 This includes:
First of all the location of the college really matters. Parents always willing that their child will always stay nearby them. So that, they easily reach to them in any case of emergency and KK Modi University, Chhattisgarh is situated in the perfect location.
Committed and effective teaching staff and a safe environment with no bullying or harassment.
An environment of college in which their child can develop quality education, social values, and to know how to behave appropriately in different situations.
In essence, parents want college which provide a positive atmosphere that will encourage their child's intellectual and emotional growth.
A good college placement is one of the substantial aspect for college admission. The placement of KK Modi University, Chhattisgarh is 9/10. Almost all the big names of corporate world are come to placed students from this institute.
Scholarship programs offered by KK Modi University, Chhattisgarh are also very helpful for deserving students.
About KK Modi University Chattisgarh
Established in Durg, Chhattisgarh, K.K. Modi University passed in Chhattisgarh Vidhan Sabha in 2018. In 1933 this University is backed by Modi Enterprises, which was founded by Padma Bhushan Rai Bahadur Gujarmal Modi and steered by his son Mr. K. K. Modi. Today Modi Enterprises is a USD 2.8 billion conglomerate, with over 28000 employees and reach in more than 100 countries.
K.K. Modi University offers several under graduate, postgraduate, Diploma and PhD level programmes in the field of Engineering, Management, Sciences, Hospitality, Travel & Tourism, and Design. There are five schools under KK Modi University through which it offers various degree programmes such as B.Tech, B.Com, B.Sc, M.Tech, MBA, M.Sc etc.
For each programme that the KK Modi University offers, it has specified a set of eligibility criteria that are compulsory for the aspirants to fulfil. Also, the university has numerous selection processes for each of the programmes it offers. From the official website of KK Modi University Chhattisgarh and the university's administration office the aspiring candidates can easily avail the application forms for admission.
There are several "Financial Aid" schemes for the meritorious and needy students of KK Modi University. The university ensure that students do not get deprived of world-class quality education due to financial constraints. Through some schemes such as the "Earn while you learn" scheme, "KK Modi University Scholarships", "Educational Loan" scheme etc the university reducing the tuition fee burden to some extent of the outstanding and needy students.
With some of the top global universities and institutions the University has International Academic Partnerships like
Paris College of Arts (France)
Lucerne Univ. of Applied Sc. and Arts (Switzerland)
Deakin University (Australia)
Stratford University (USA)
Virginia Commonwealth University (USA)
UC Davis University (USA)
An aspiring students of KK Modi University can not only study at these reputed global institutions in the Australia, USA, and Europe but at the global level they also raise their employability through these reputed universities.
Why KK Modi University?
There are FIVE PILLARS OF SUCCESS which represent the success of KK Modi University.
Student Centric Focus
International University Partnership
Innovative Curriculum & Teaching Methodology
Co-Op Education with Industry Partners
World Class Campus
Some other factors which make KK Modi University perfect among other allied universities of the country are -
The industry experience of KK Modi University is of 86 years across multiple sectors, in which 60 years of experience in education, 17 years of running American accredited universities.
KKMU aims to provide quality industry exposure, gain real-world work experience with industry and startups by doing internships and group projects every year.
The campus of KK Modi University has a world-class architecture designed by internationally acclaimed architects.
International University Partnerships Collaboration with top-ranked international universities for instilling a global mindset and accelerating career growth.
INTERNATIONAL TIE-UPS: University of California, Paris College of Art (France), Lucerne University Switzerland, Stratford university (USA)
A world-class career university with a soul leads a life of purpose and happiness through all-around development.
Schools under K. K. Modi University
School of Engineering & Innovation
School of Management & Entrepreneurship
School of Hotel Management, Hospitality, Travel & Tourism
School of Design
School of Sciences
K.K. Modi University Courses
KKMU offers Undergraduate, Post-graduate and Diploma in the field of Sciences, Engineering, Hospitality, Management, Travel & Tourism, and Design. Let's have a look on the details mention below:
| | | |
| --- | --- | --- |
| Courses | Specialization | Eligibility |
| B.Tech (CSE in collaboration with IBM) | Artificial Intelligence & Machine Learning, Cloud Computing & Virtualization, Cyber Security | 10+2 or equivalent with Physics, Mathematics and English as mandatory subject along with Chemistry or any technical vocational subject related to Computer stream as optional with a min. of 60% aggregate marks |
| BCA (in collaboration with IBM) | Data Analytics, Mobile Computing | 12th or equivalent from a recognized board in Science stream with a min. of 50% aggregate marks with Mathematics as core subject |
| BBA | Entrepreneurship, Digital Marketing, Mass Media | 12th or equi. with a min. of 50% aggregate marks |
| B.Com (Hons) | Accounts & Finance, Financial & Stock Market Analytics | 12th or Equiv. with a min. of 50% aggregate marks |
| MBA | Marketing, Finance, Human Resource Management, Entrepreneurship, Business Analytics, Supply Chain Management | A candidate must be graduate from any recognized university with a min. of 50% aggregate marks |
K.K. Modi University Placement
K.K. Modi University has a training and placement cell that bridges a gap between industry and students. There are several training sessions organized by the cell such as Group Discussions, Industry Interface, Workshops, Mock Interviews, Seminars, Internships, and many more.
Top Recruiters: Tata Consultancy Services, Google, HCL, Microsoft, Coca-Cola, Mankind, NIIT, HSBC, Sony, Genpact, Havells, Zee TV, IBM, Fortis, Dabur, Kotak Mahindra Bank, HDFC Bank, Future Group, The Leela, Videocon, etc.
Other than helping the students find their desired jobs, the KKMU Placement Cell also offers internship opportunities to them in reputed companies like 24/7, Modicare, Godfrey Phillips India, Digital Ocean, Tech B, etc.