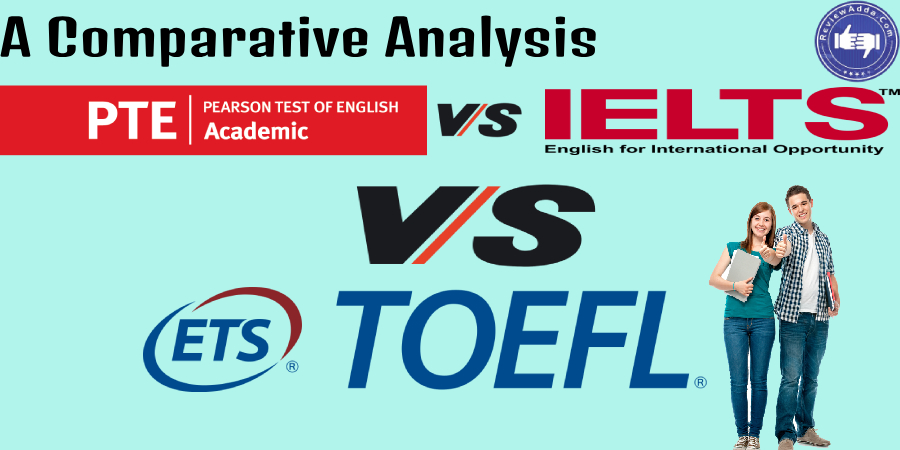 All of us at some point in time have thought of Studying Overseas and attaining that degree from a Prestigious Foreign University. The thought indeed is very appealing, because as students we always want to explore new arenas and a new learning environment. There is not only this, a intense number of benefits that come with it. Once you go to study abroad the lots of options in your career open up and how. Everything from the vast wealth of experience that you accumulate to the number of options that are opened up for you are nothing short of immense and should definitely not be missed out on in the slightest.
The concept of Standardised English testing like PTE or TOEFL or IELTS has become quite famous with the evolution of a different mindset. This has driven the majority of the Indian population to enjoy a new lifestyle by choosing to either study or live abroad. Something that seemed like a dream before the 21st century is now a reality, with people moving out for educational or residential purposes.
One of the locales where you can enjoy these options and experience a rich education is New Zealand. Unlike the other countries where people pull out to emigrate for educational purposes, the cost of living and the education expenses in the Land of the Kiwis is comparatively lower. This retouch the accessibility for students who wish to explore their international options while keeping their financial constraints in mind. This funding requirement is further reduced if you obtain a scholarship, making the prospect of Studying in New Zealand all the more tempting for the masses.
However, you are aware about the challenges during the process of applying for a college in New Zealand.You have to figure out a way to convince the educational institute in question that your English reading, writing, speaking, and listening skills are good enough to ensure that there are no interruptions that might arise during your day-to-day communication.
Thus, the mandate to choose an English testing system (ETS) (PTE or TOEFL or IELTS) that is universally recognised becomes the need of the hour, and it must be said that the Pearson Test of English (PTE) is a great course of action for you to take in this regard.
There are several reasons behind we say this, one the test which we are talking about is recognised across New Zealand. So, your dream country is pretty much sorted. Along with this, the PTE Academic Test is also technologically advanced, utilising the latest innovations to augment the testing process from the ground up.
One of the best tests in this respect that provides you with world-class experience and is accepted by the majority of international institutes all over the world is the PTE Academic Test. This test goes a long way in helping people who take these crucial steps towards achieving the lifestyle they wish to enjoy.
Thus, the PTE Academic exam is the ideal test for someone to take who wishes to study abroad without any major obstacles coming in the way. This is especially true in the context of New Zealand, where the very fact that it is accepted as a viable measure of individuals English-speaking skills by Immigration New Zealand (INZ) should prove beyond a shadow of a doubt that the Pearson Test of English (PTE) Academic test is an excellent option to open up one's educational prospects in The Land of the Long White Cloud.
Get Updated Review ( Voice Based Alumni Feeback)
The Pearson Test of English will prove to be incredibly helpful in assuring that you'll face little to no problems when it comes to attaining an accreditation that serves as proof of your control over the English language. It's an important test in every sense of the word, which mandates the need to prepare well beforehand so that you don't have to deal with an unwelcome surprise on the very day of the test itself.
So, to prevent this situation from coming up, here are a few things that you should always keep in mind:
Plan out your study routine
As it is rightly said, "failing to plan is planning to fail." The Idea of making and planning your study schedule might seem difficult at first, but – if done correctly – can help you in a major way. Since there are several things to keep in mind before an exam, planning will help you stay organised and avoid any last-minute confusion. Revising your curriculum multiple times will help you in boosting your confidence as well.
Stay prepared on the day of the test
No matter how good your preparation might be, there's always a chance that you could miss out on something. So, revising the test data itself is very crucial. Along with this, it is very important to keep the required documents handy and arrive at least 30 minutes to half an hour before the exam.
Check out the official Pearson website
Everyone has questions in their mind, be it regarding the curriculum, study material, or the test itself. The best place for all your answers is the official Pearson PTE website. Moreover, the website has additional benefits – you can download offline practice tests and seek out online coaching if you wish.
Key Points of PTE Academic
Fast: PTE provides fast result. PTE Results are hardly take 5 business days to published, so there is no long waiting with worry for your results.
Approved: PTE is approved for All Australian and New Zealand Student VISA and migration applications. PTE is also accepted by lots of institutions in the UK, USA, Canada, New Zealand, and Ireland, including universities like Harvard, Yale and INSEAD.
Test Dates: Thereareflexibility with test dates. Candidates can select the schedule for the test (time and place) that suits them with test sessions run 360 days a year at over 200 locations worldwide. no
Safe and Secure: All process is completely safe and secure with computerised test ensures all test takers are scored impartially and accurately. The state of art biometric system ensure score validity. All credentials are safe and accurate.
Preparation: Preparation for PTE is quite easy. There are a range of books & Mock test available over the Pearson website familiarises students with the exam pattern, which makes PTE easy and comfortable to the students.
Unlimited: There is no additional charges (fee) for ending scores to multiple universities.
By keeping the points mentioned above in mind, you'll be able to ensure the optimal result possible when it comes to the PTE Academic Exam.