About College
Lloyd Institute of Engineering & Technology is situated in Education hub Knowledge Park, Greater Noida (Delhi NCR). Institute is established by Lloyd Group of Education Institutions. With more than 18 years of excellence as providers of exemplary education across Law, Management, Education and Pharmacy, the Lloyd Group is making a foray into industry-oriented Engineering Education aimed at preparing professionals to successfully face the challenges of the constantly evolving and dynamic business world. The group promotes bridging the gap between Academia and Industry and ensures that its students are extensively trained through active industrial collaborations. Highly experienced and reputed faculty deliver industry relevant curriculums and the 25 dedicated centers of study, functional and cross functional, interdisciplinary academic activities, both inside and outside campus, are created to capture new knowledge and practices.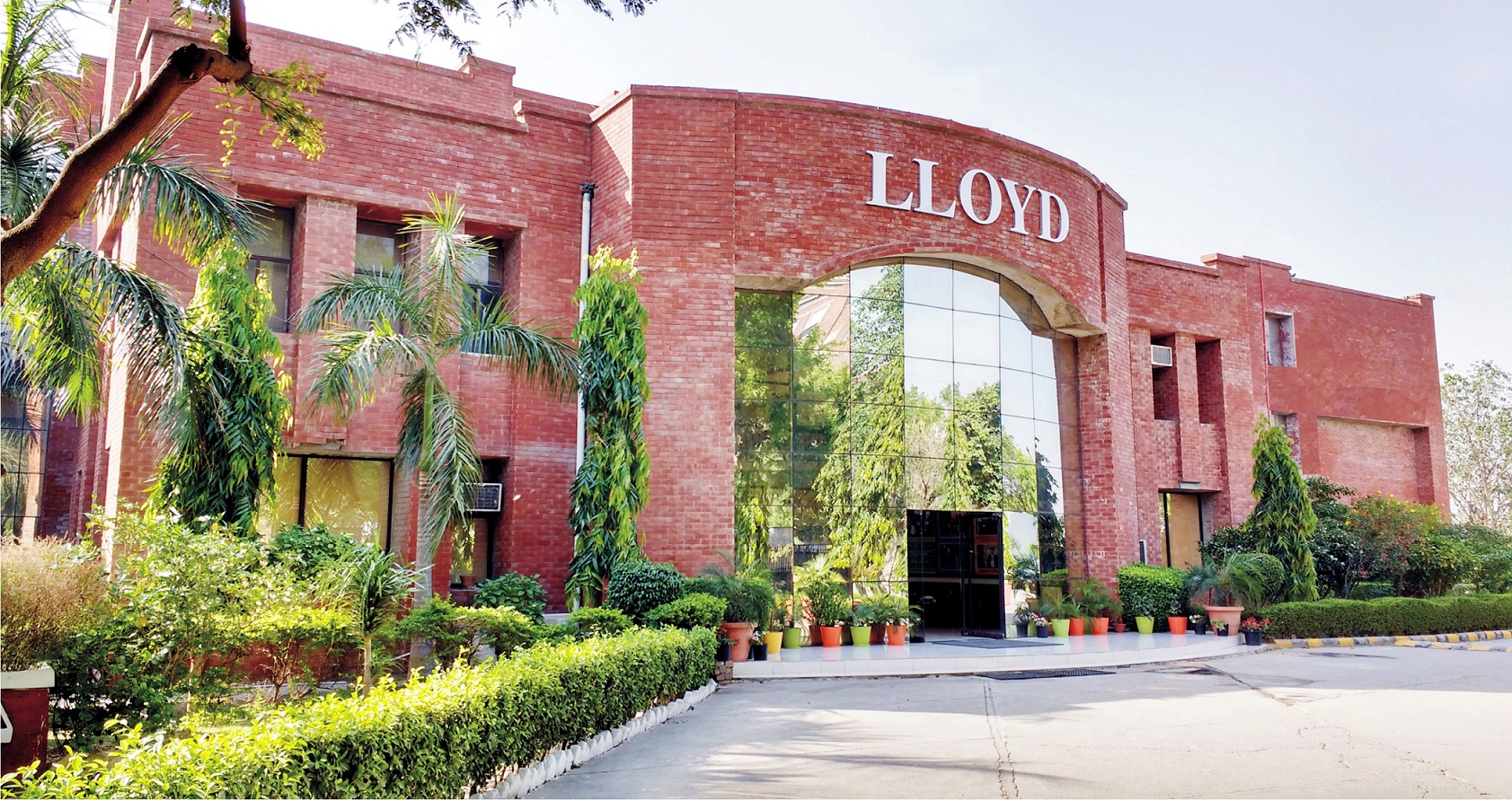 The objectives of the institute are to promote advanced studies and research in all branches of engineering and to nurture and develop the interests and talents of the students combined with the passion in them.
1st time in India, Lloyd Institute of Engineering & Technology introduced Pioneering Co-op programs in Engineering. Co-op (Cooperative Education) programs is innovative approach to education that integrates professional industry experience into the academic curriculum.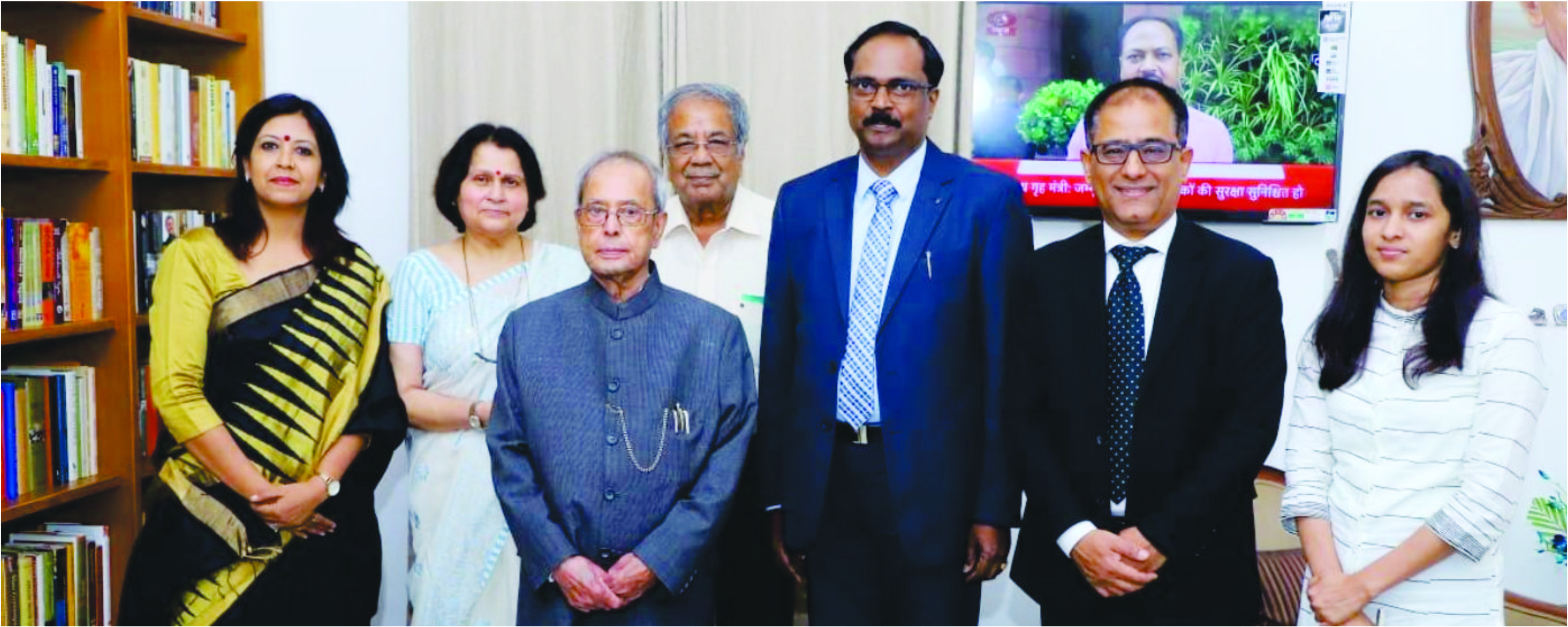 Salient Features of CO-OP PROGRAMS:
Earn practical experience in your field of study
Apply classroom theory to real- life work settings
Develop marketable skills necessary for workplace success.
Gain up to two years of meaningful, relevant work experience.
Establish contacts and network with future employers and co- workers
Possibility to earn money to help pay academic fees and costs of living.
Explore work environment and career avenues.
Discover your strengths and skills at work.
Build evidence-based career portfolio to support your study or work applications
Academic & Industry Collaborations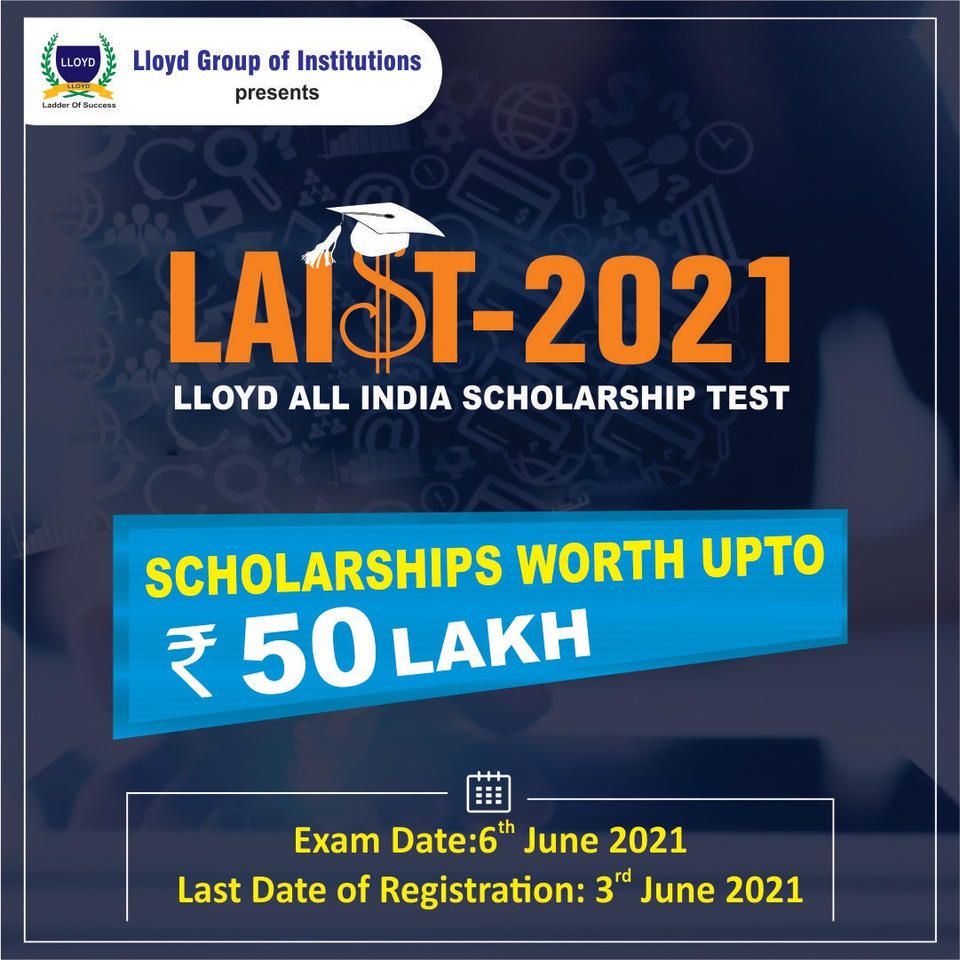 Pennsylvania State University, USA;
Buckingham University, UK;
Tribhuvan University, Kathmandu, Nepal;
ELCOP, Bangladesh;
University of Colombo, Sri Lanka
Scholarships:
Scholarship offered through Llyod All India Scholarship Test'21 (LAIST)
Rank based Scholarships (On tuition fee)

All India Rank

% Scholarship (On Tuition fee only)

1

100% + Macbook pro

2

90% + Ipad Air

3

80% + 25000 Rs. Cash

Top 10%

40%

Top 11% - 20%

30%

Top 21% - 30%

20%

Top 31% - 40%

10%
Scholarship offered Based on JEE or Class XII results
ON THE BASIS OF JEE (MAIN)2021/2020

Percentile (CML*)

Scholarship % on Tuition Fee

96 & above

100%

94-95

70%

91-93

50%

86-90

30%

80-85

10%

On the Basis of Class XII Results (CBSE Board)** 2020/2021

96 & above

100%

91-95

75%

86-90

50%

81-85

25%

76-80

15%

70-75

10%
Note: Student may avail any one scholarship out of all schemes. No scholarship schemes may be combined.
President
Manohar Thairani
Group Director
Prof. (Dr.) Vanadana Arora Sethi
College Infrastructure and Facility
| | |
| --- | --- |
| Seminar Halls | Campus has air - conditioned state of art seminar halls equipped with the latest audio video facilities for conducting guest lectures, presentation & Seminars. |
| Classroom | School has state of art classrooms with modern facility like LCD Projectors, Multimedia Kits& Computer and wireless Systems. |
| Computer Centre | Institute has state of art centralised computer centre & Cyber lab occupied with latest hardware & software. |
| Library | Institute has dedicated Central Library with Reprography room and vast collection of reference books, Journals, subscription of newspaper. |
| Hostel | Campus provides separate hostel facility boys & Girls with AC, non – AC (Air Cooler) facility. Hostel rooms are available in triple/double & single sharing options. |
| Medical | First Aid facility is available at the college campus. Institute has tie up with nearby two hospitals (Kailash Multi – Speciality Hospital & Research centre and Sharda Hospital) for emergency cases. |
| Cafeteria | Campus provides cafeteria facility within premises which serves all kinds of taste buds like Chinese, North Indian dishes. Café Coffee Day Express is also serving great coffee taste within campus. |
| Recreational Centre | It has indoor & outdoor sports facility with professional trainer. |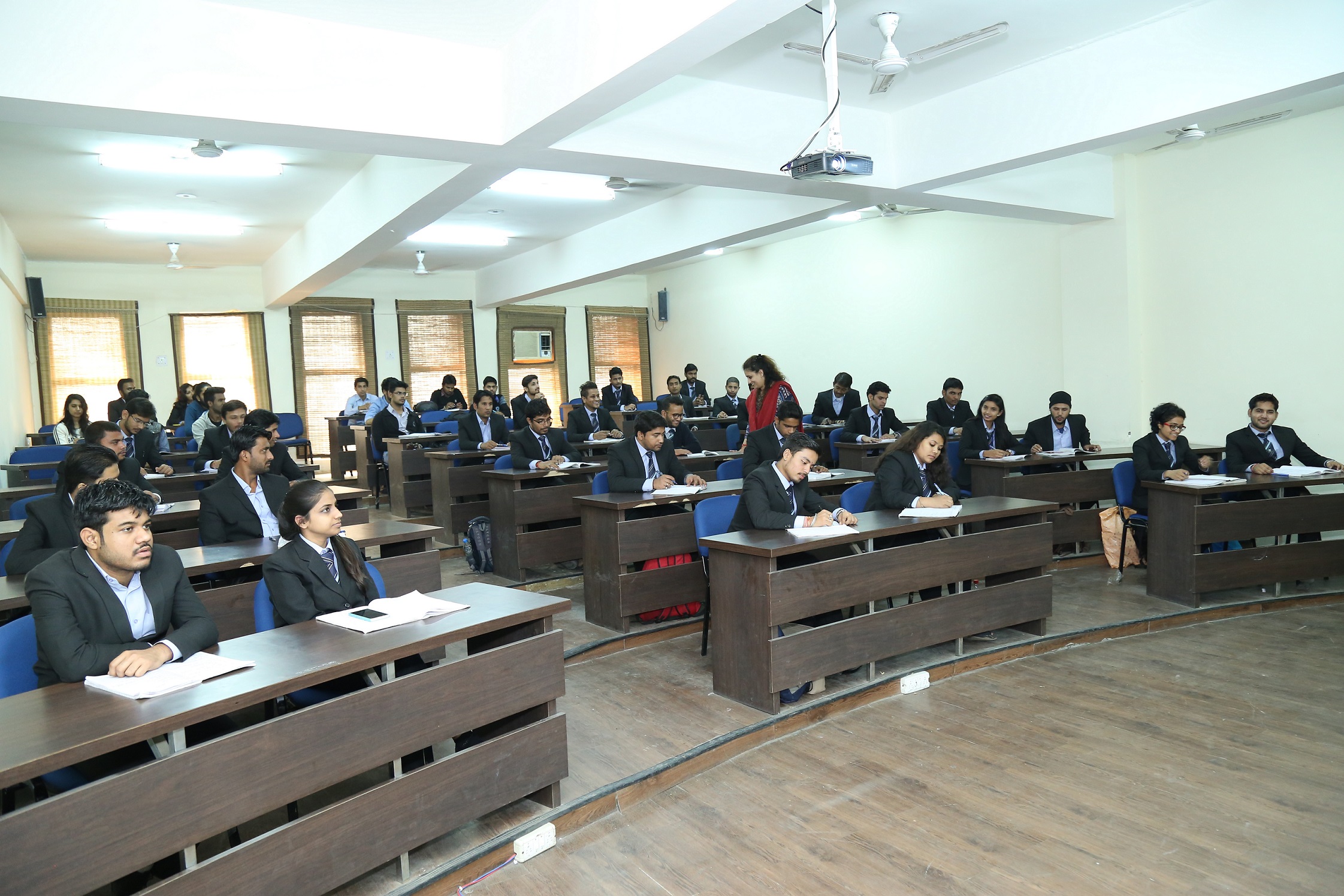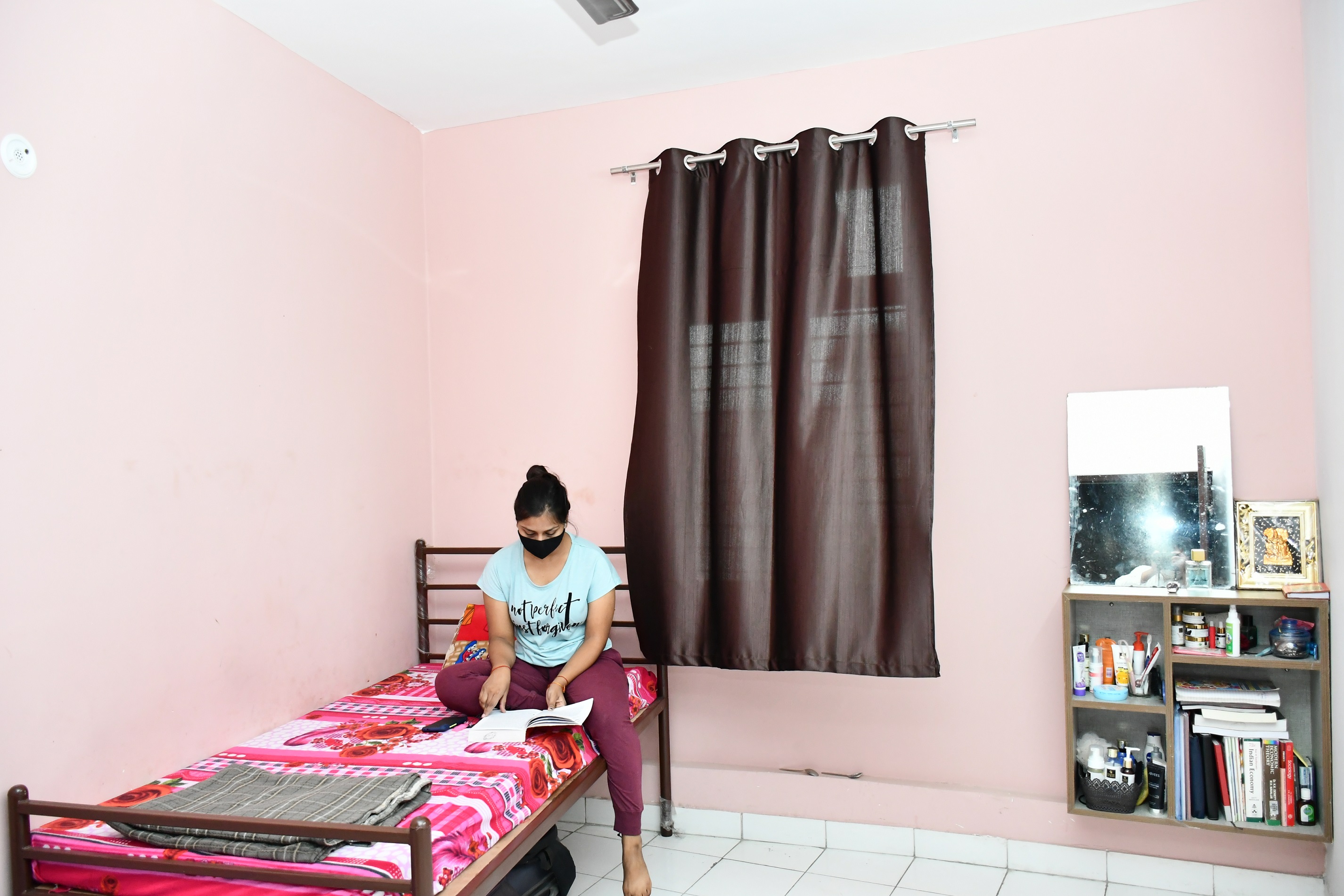 Faculty and Department
Following are the faculty members of Lloyd Institute of Engineering & Technology:-
| | | | | |
| --- | --- | --- | --- | --- |
| S. No | Name | Designation | Experience (In Months) | Qualification |
| 1 | Prof. Badal Bhushan | Head of the Department (CS) | 16 Years | Ph.D |
| 2 | Ms. Shweta Chauhan | Assistant Professor | 5 Years | M. Tech |
| 3 | Ms. Sana Anjum | Assistant Professor | 1 Years | M. Tech |
| 4 | Ms. Rupa Rani | Assistant Professor | 10 Years | M. Tech |
| 5 | MR. PANKAJ KUMAR | Assistant Professor | 2 Years | M. Tech |
| 6 | LAL BABU VERMA | Assistant Professor | 5 Years | M. Tech |
| 7 | DR. SMRITI TRIPATHI | Head of Department (Applied Science) | 16 Years | Ph.D |
| 8 | MR. PRABHAT KUMAR | Assistant Professor | 10.8 Years | M.Phil |
| 9 | MS. REEMA AGRAWAL | Assistant Professor | 13 Years | M.Sc. |
| 10 | MR. GANESH MAURYA | Assistant Professor | 11.4 Years | M.Phil |
| 11 | DR. ABHA MISHRA | Assistant Professor | 20 Years | MA |
| 12 | Ms. Nishi Singh | Assistant Professor | - | - |
| 13 | Mr Shyam Bihari | Lab Technician | - | - |
| 14 | Mr. Pramod Kumar | Assistant Professor | 16 Years | M. Tech |
| 15 | Mr. ASHWINI KUMAR | Assistant Professor | 12 Years | M. Tech |
| 16 | Dr. RAVI KANT PRASAD | Assistant Professor | 16 Years | Ph. D |
| 17 | Ms. KARABI KALITA DAS | Assistant Professor | 10 Years | M. Tech |
| 18 | Prof. J.M. GIRI | Director (Polytechnic) & HOD-Mechanical Engineering | 16 Years | Ph. D |
| 19 | Mr. Yogesh Kumar Yadav | Assistant Professor | 10 Years | M. Tech |
| 20 | Mr. RAVI KALRA | Assistant Professor | 12 Years | M. Tech |
| 21 | Mr. Pradeep Kumar Chandra | Assistant Professor | 12 Years | M. Tech |
| 22 | Mr. Irfan Khan | Assistant Professor | 10 Years | M. Tech |
| 23 | Mr. Ashish Parmar | Ist Year Coordinator | 8 Years | M. Tech |
| 24 | Mr. Abhishek Kaushik | Lecturer | 8 Years | B. Tech |
| | | | | | |
| --- | --- | --- | --- | --- | --- |
| S No. | Name | Designation | Experience | Qualification | About |
How To Reach
| | | | | |
| --- | --- | --- | --- | --- |
| Delhi (IGI) International Airport | LIET | 52 Km | 1 Hour | By Road |
| Delhi (IGI) International Airport | LIET | - | 2 Hour 30 Min | By Metro |
| New Delhi Railway Station | LIET | 38.5 KM | 45 Min | By Road |
| New Delhi Railway Station | LIET | - | 1 Hour 41 Min | Metro |
| Noida Bus Depot (City Center) | LIET | 26.5 | 26 Min | By Road |
| Noida Bus Depot (City Center) | LIET | - | 1 Hour 17 Min | Metro |
| Pari Chowk | LIET | 4.5 KM | 10 Min | By Road |